Sorry, this product cannot be purchased.
Lopi Flush Wood Medium – Discontinued
Plus FLUE & INSTALLATION*
*Price excludes optional finishing items
The Lopi Flush Wood is one of the latest additions to the range of Lopi Wood Inserts. Featuring emmissions of only 1.5 g/Kg making this insert one of the cleanest burning wood heaters on the market.
This streamlined Lopi offers the option of five faces, all featured to the left.
The ShadowBox, Times Square and Cypress faces offer a new unique look when compared to the traditional characteristics of other inserts within the range.
The Cypress Face has accent lights included on both sides of the face and offers a curved front making this a truely striking and innovative design. The ShadowBox and Times Square faces are designed for those wanting straighter lines to fit with a more contemporary design. For a finish with a little more detail there is the Metropolitan and Universal.
The Lopi Flush Wood is standard with a quiet blowers for increased convection heat.
Specs
| | |
| --- | --- |
| Heating Capcity | Up to 250Sqm |
| Maximum Burn Time | Up to 10 Hours |
| Efficiency | Peak - 69% / Average - 65% |
| Emissions | 1.5g/Kg |
| Construction | 9.5 - 6mm Steel Plate |
| Firebox Size | .06 Cubic Metres |
| Maximum Log Size | 610mm |
| Installation Type | Masonry/Chimney - Option for Zero Clearance |
| Venting System | 6" Active Stainless Steel pipe - 6-10" Triple Skin for ZC |
| GreenStart™ Compatible | GreenStart Compatible |
| Blower | Included as standard |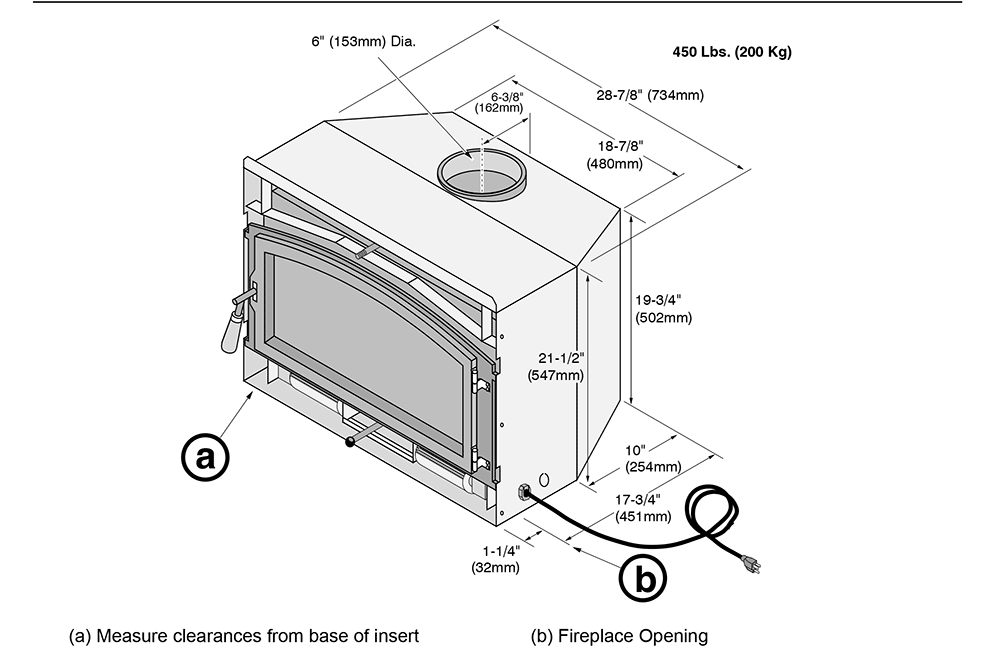 ---