Lopi 6015 HO GS2

RRP from $11,575.00
PLUS FLUE & INSTALLATION*
*Price excludes optional finishing items
The Lopi 6015 HO GS2 is the largest in the Lopi linear range of gas fireplaces.
The 6015 features almost 1.5 metres of flame, beauty and heat!
With under lighting, glass and optional media, this fireplace will certainly be a focal
point in your home as well as providing heating of up to 260Sqm*
The 6015 can be turned down by over 50% to create a more subtle heat whilst
maintaining an impressive flame.
Used by @threebirdsrenovations on House 8 – Check out the video
*Heating capacity varies according to the size of closed off area, ceiling height, floor plan, insulation and outside air temperature
Specs
| | |
| --- | --- |
| Heating Capcity | Up to 260Sqm* |
| Mj Input | 59.1 Mj High - 31.9 Mj Low NG / 31.3 Mj Low LPG |
| Kw Output | 14.19kW |
| Visible Glass Size | 1465mm wide x 315mm high |
| Installation Type | Zero Clearance |
| Venting System | Direct Vent Technology |
| Blower | Dual Blowers |
| Burner System | Diamond-Fyre |
| Accent Lights | Included |
| Remote Control | Wall Mounted Thermostat Remote |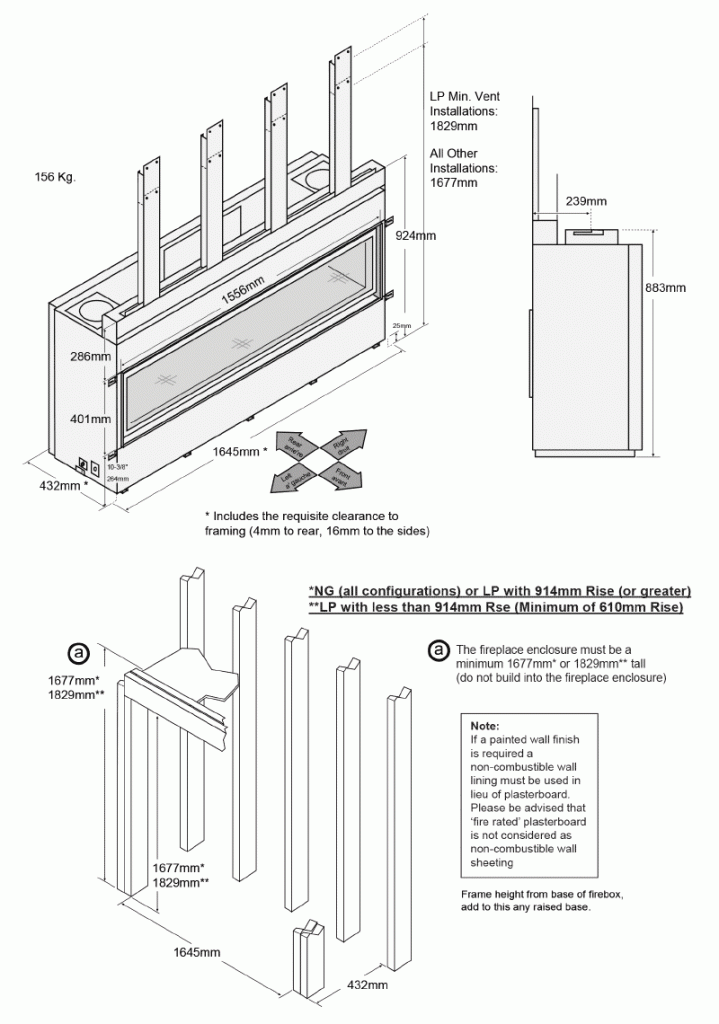 The Linear HO GS2 range offers more Media options, Ceramic Glass and more Megajoules Per Foot – providing more heat. (This includes the ProBuilder 72 GS2)
The Linear ProBuilder GSB series comes with basic Media options, Tempered Glass and has a lower heat output. (This excludes the ProBuilder 72 GS2)
---