Lopi Radiant Plus Large GSB

RRP from $5,085.00
PLUS FLUE & INSTALLATION*
*Price excludes optional finishing items
Convert you're existing brick fireplace with a Lopi Radiant Plus Gas Insert.
The Lopi Radiant Plus Large Gas Fireplace Insert is an excellent choice for heating larger living spaces. This model showcases a huge viewing area, high heat output, and a realistic wood burning fire display. The Lopi Radiant Plus Large Gas Fireplace Insert makes a beautiful focal point in any room.
This model features the GreenSmart Basic system with electronic ignition and optional standing pilot mode for easy start-up on those cold mornings and nights.
This model is equipped as standard with variable dual blowers that can be switched off completely if wanting to enjoy mostly radiant heat. It is designed to deliver year-round comfort that can be tailored to your specific heating needs and provide warmth to living spaces up to 150sqm.
The unique design of the Radiant Plus delivers optimum radiant and convection heat while showcasing a massive fire viewing area that's one of the largest in its class! There are 3 face options available to complete the look as well an optional wall mountable remote control.
Lopi Radiant Plus Gas Inserts
They are engineered to install into your existing fireplace and designed to provide comforting RADIANT heat PLUS Natural Convection, delivering optimum warmth throughout your home.
RADIANT heat is the cosy, satisfying warmth you can actually feel from any source of heat, such as sitting in front of a campfire or soaking up the rays of the sun.
NATURAL CONVECTION occurs as room air in the convection chamber is heated. This heated air rises, drawing cooler room air into the chamber, which in turn heats up and circulates around the firebox continuously.
Reasonably Priced
With the Radiant Plus, you get MORE HEAT FOR LESS MONEY; that's the important features that you need whilst benefiting from a value-priced gas insert that is both a beautiful and an economical way to heat your home!
Specs
| | |
| --- | --- |
| Heating Capcity | Up to 150sqm |
| Mj Input | 33Mj High - NG / 31Mj High - LPG |
| Installation Type | Masonry Installation - Fireplace Opening: 603mm High x 787mm Wide x 381mm Deep |
| Venting System | Direct Vent Technology |
| Blower | Variable Speed Twin Blowers |
| Burner System | Dancing-Fyre |
| Remote Control | Optional Wall Mountable Thermostat Remote |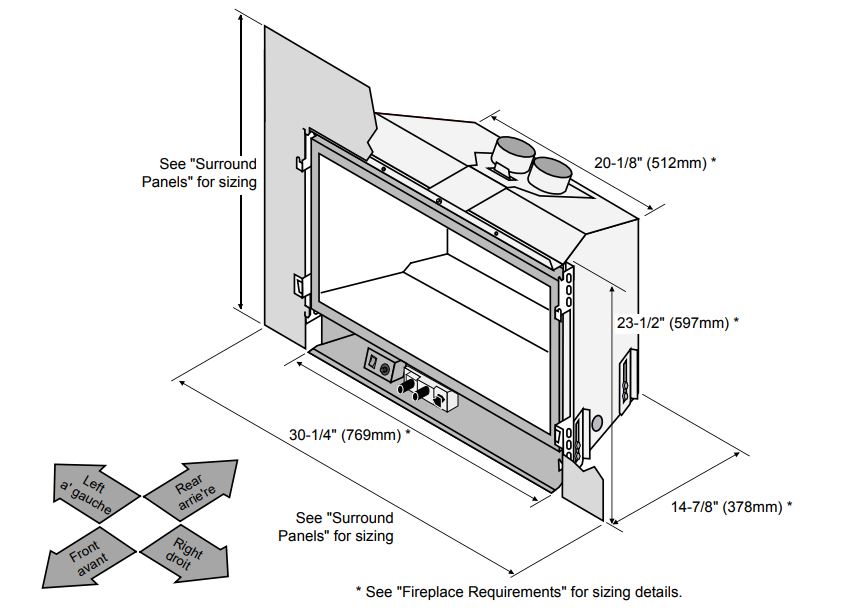 New South Wales
Victoria
Western Australia
Tasmania
Yes. The Lopi Radiant Plus Large GSB comes standard with a Fan.
Yes. The Lopi Radiant Plus Large GSB requires both a designer Face and a Panel surround.
---