14 September 2021
NEW SIDE VENT OPTION – Lopi CoolSmart Wall Kit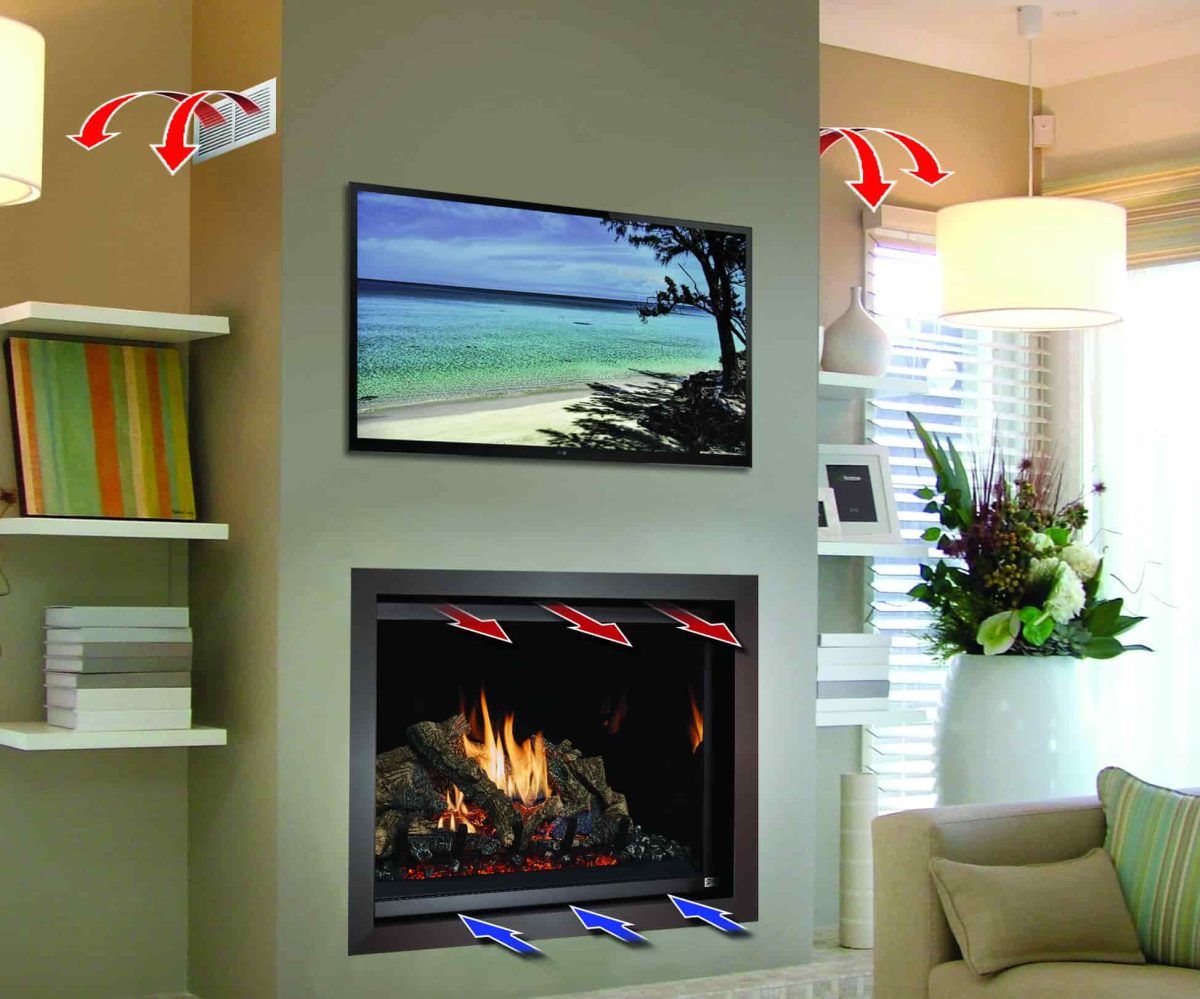 Instead of being visible from the front, our new CoolSmart Wall Kit SIDE VENT option allows you to vent heat to the sides of the fireplace projection or chimney breast! The Lopi CoolSmart Wall system is a safe and straightforward way to position your TV or favourite artwork above a sleek and modern linear or traditional-style gas fireplace.
HOW IT WORKS
The CoolSmart Wall Kit Side Vent system is designed to redirect natural convection heat from the front of the fireplace (just above the glass) to the two side vents positioned to the left and right-hand side of the fireplace projection. The radiant heat from the glass is still projected into the front of the room, providing additional comfort for your family.
This system allows for the installation of a TV above the fireplace – to be recessed into the wall (up to 108mm deep) or simply face-mounted on the wall. Plus, there is no need for a mantle – meaning a clean and modern appearance!
A SILENT FIREPLACE BELOW YOUR TV
The unique feature of the CoolSmart Wall Kit Side Vent is that it allows you to sit back and watch your television in complete comfort and silence. When you switch off the fans on your Lopi fireplace you can enjoy the radiant heat and beautiful flames, whilst the CoolSmart system safely pulls the heat away to the wall mounted vents to the side.
Many other fireplaces require a 'fan-forced' system to maintain a lower wall temperature, creating an ever-present humming noise from the fan. No such problem exists with the CoolSmart Wall Kit Side Vent.
REDUCED CLEARANCES  
The use of a CoolSmart Wall Kit Side Vent allows for reduced clearances to a television, artwork, or recessed cavity above the fireplace. There can now be a distance between the top of the fireplace and the bottom of the TV/artwork as little as 270mm, creating a stunning, contemporary feature wall.
WHICH MODELS DOES IT WORK WITH?  
This cutting-edge fireplace technology allows for an ease and flexibility of installation that previously didn't exist, making this system applicable to a range of both linear and traditional-style gas fireplaces including our high heat output models. The CoolSmart Wall Side Vent is now available with the following Lopi models:  
For further details on the CoolSmart Wall Kit Side Vent and to view TECHNICAL and INSTALLATION specs, please click here.
To view the 'Font Facing' version of our CoolSmart Wall Kit, please click here.
Related Article
SEE ALL ARTICLES