7 September 2021
Introducing the Lopi ProBuilder 24 Clean Face with GreenSmart2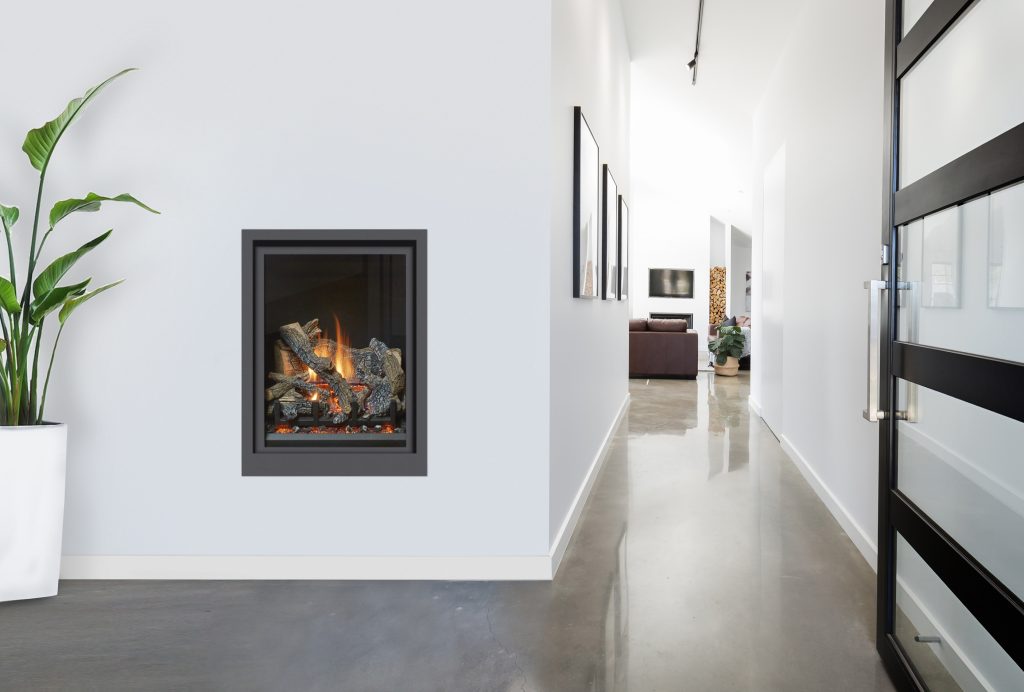 A new trend is emerging in traditional gas fireplaces – 'portrait format' – meaning there's now a fireplace that fits where few others can!
PRODUCT FOCUS
Lopi has recently introduced the ProBuilder Premium Series which includes all the features of the Premium Range, with just a little less heat. As part of this new Premium range, we've incorporated a tall, narrow gas fireplace, unlike anything you've ever seen…
Overview
The Lopi ProBuilder™ 24 Clean Face GS2 sets a new trend in traditional gas fireplaces with a stunning portrait format, meaning this fireplace can be positioned where others cannot and in areas where you had never thought about incorporating a fireplace.
This fireplace is fully loaded with all GreenSmart® 2 features as well as Ember Glo™ lighting. There are two optional fireback liners available (brick or black glass) to further enhance this fireplace.
GreenSmart2 Technology
Every Premium Lopi fireplace features GreenSmart® 2 Technology – the most advanced burner system available. This allows full control of your Premium Lopi fireplace by remote control. You can select a thermostat mode, flame height, accent light level, choose between the six fan speeds or even switch off the fans completely.
In "Smart Thermostat Mode" the fire automatically adjusts the heat output based on the temperature setting you've chosen. This means the flame will modulate up/down as opposed to instantly shutting off/on like a standard thermostat. This conserves fuel, maximises heating ability and offers a more even heat while extending the viewing pleasure of the fire.
New Format Opportunities
With a finished width of only 626mm, this unit is perfect for in-between windows, in bedrooms, kitchens and hallways or as a fire feature anywhere in your home. This beautifully designed fireplace can fit where others have only ever dreamt of going!
Specifications
The Lopi ProBuilder™ 24 GS2 comes with twin fans, has a heating capacity of up to 65sqm, and offers Ember Glo accent lighting as standard for a realistic glow at the base of the fire. The fireplace is a Direct Vent (natural draft) system and offers the option of a 'zero clearance' installation.
The Portrait Format of the new ProBuilder™ 24 GS2 is a game-changer for traditional gas fireplaces in Australia. This ground-breaking fireplace will be available in the coming weeks so keep posted for further information.
For further technical details, please visit the ProBuilder 24 GS2 page on our website or view the Product Brochure.
Read Also:
Related Article
SEE ALL ARTICLES