20 October 2021
NEW HEATSMART™ OPTION FOR DAVINCI CUSTOM FIREPLACES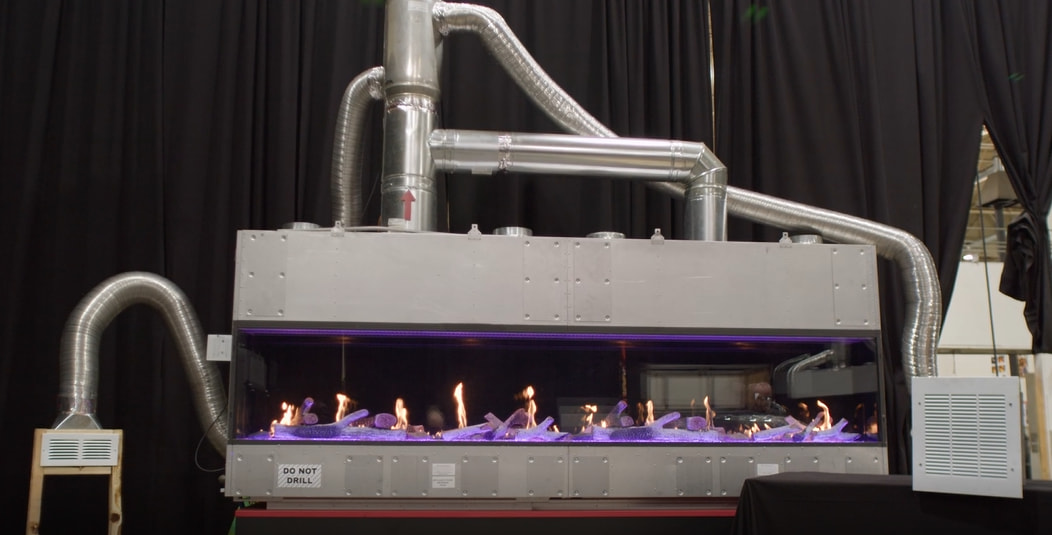 The DaVinci HeatSmart™ is a brand-new Heat Exchanger available as an option on all seven DaVinci Custom Fireplace models…meaning the world's most beautiful decorative fireplace now also offers some significant heating!
ON DEMAND HEATING!
At the push of a button, the DaVinci Custom Fireplace transforms from a purely decorative feature fireplace, into a heating appliance suitable for any residential or commercial space.
The addition of the HeatSmart™ Heat Exchanger allows for significantly more heat to be generated than ever before. All this can be controlled via the wall-mounted touchscreen pad or home automation if this option is chosen…this truly is HEAT ON DEMAND!
RUN 365 DAYS A YEAR  
By maintaining extraordinarily low glass temperatures, DaVinci Custom Fireplaces can be used all year round, making them ideal for a variety of residential and commercial applications.
The versatility of the HeatSmart™ option it means that on a warm day, when there's no need for heating, the fireplace can simply be set to expel warm air externally rather than recycling it back through the room.
Irrespective of the climate, the ambiance and aesthetics of DaVinci can be enjoyed every day of the year.  
HOW IT WORKS
The DaVinci HeatSmart™ works by pulling cool air from the room and heating it around a series of hot exhaust tubes from the fireplace's exhaust which is built into the heat exchange system.
The air circulating around these hot exhaust tubes is passively heated to a significant level before being delivered back into the room through a powerful fan system to provide heat to the space of your choice!
WHICH MODELS IS IT COMPATIBLE WITH?
This brand-new HeatSmart™ system comes as an optional extra on all seven DaVinci Custom Fireplace models:
For further details on the DaVinci HeatSmart™ Heat Exchanger and to view TECHNICAL and INSTALLATION specs, please click here.
Related Article
SEE ALL ARTICLES