24 August 2020
Clean Face Fireplaces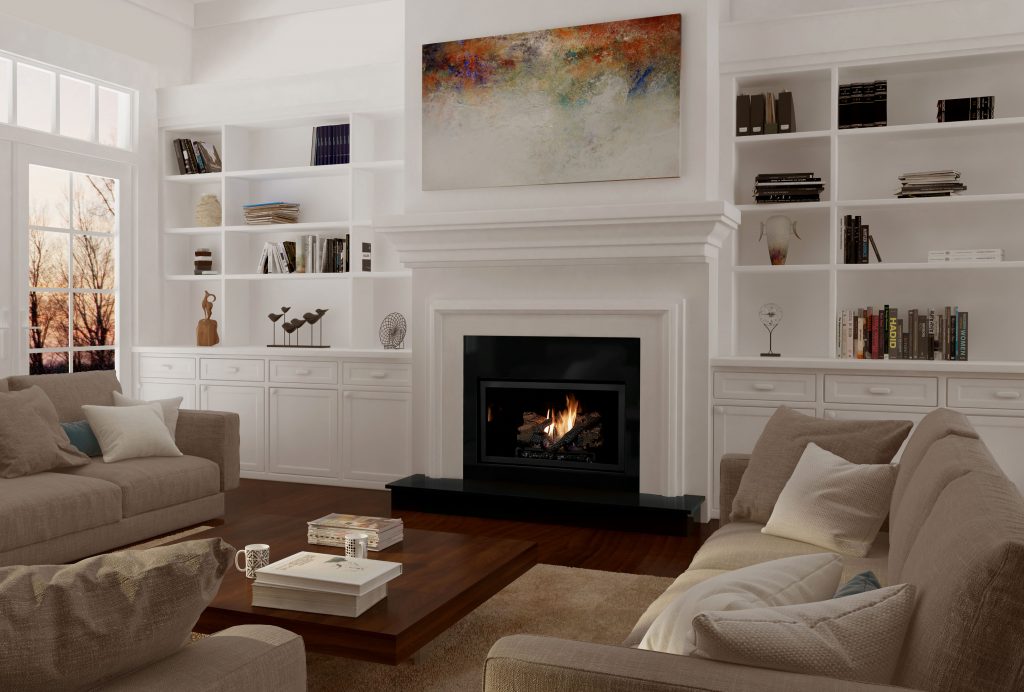 THE HOTTEST FIREPLACE TRENDS FOR CONTEMPORARY DESIGN
Clean, unadorned interiors are at the heart of contemporary design. Creating smooth lines, with a less is more attitude, has defined the mindset of the 21st century designer.
This changing mindset had come much to the dismay of lovers of the classic fireplace. Bulky looking and without much design flexibility, the classic fireplace did not fit the vision for these designers.
Fortunately along with contemporary design ideals have come contemporary gas fireplaces. These fireplaces provide sleek, slimline design with large glass viewing areas, convenient, easy operation, and a wide range of options to match any interior.
Central to this evolution in fireplaces is the "clean face" design. These innovative new fireplaces are designed so non-combustible wall sheeting, or other non-combustibles such as tiles, can be finished straight to the edge of the glass frame. Unlike other fireplaces, no frills or vents are seen, meaning the glass frame containing log and fire blends seamlessly into its surroundings. The design still allows convection heat to exit the fireplace, so heating ability is not affected.
This clean design perfectly complements the most in-demand heating trend going around, the linear gas fireplace. With wide landscape viewing area and smooth lines these fireplaces provide a unique centrepiece to any room without taking away from the original design and décor.
Leaders in the distribution of the finest fireplaces, Lopi Fireplaces offer a range of linear and traditional direct vent gas fireplaces to the Australian market. These fireplaces provide the beauty of fire with a large viewing area, adding to the aesthetics of a room without the distraction of grills or vents.
The Lopi range of linear fireplaces is available in sizes from 950mm wide, for smaller rooms or walls, through to a massive 1550mm, for a fireplace that is guaranteed to make a statement, with the entire linear range providing the sought after clean style.
In addition to the linear style, Lopi Fireplaces have also just introduced two traditional style gas fireplaces with a clean face style, the 564 GS2 and the 864 GS2.
The 564 GS2 is ideal for smaller enclosed rooms such as bedrooms and dens and for those not needing a large amount of heat, but still wanting to enjoy a beautiful fire year-round.
The 864 GS2 is perfect for bigger rooms, with a large 864 square inches of viewing area guaranteeing it will be the centrepiece of any living area.
The entire range of Lopi gas fireplaces features GreenSmart 2 technology, which includes comfort control, accent lighting, invisible safety screens and smart thermostat remote controls as standard.
The clean minimalist lines of Lopi gas fireplaces are the ideal addition to any contemporary living area, with a sleekness and style to complement even the most modern of design.
Read Also:
Related Article
SEE ALL ARTICLES