20 August 2020
INDOORS AND OUT! NO LIMITATIONS WITH DAVINCI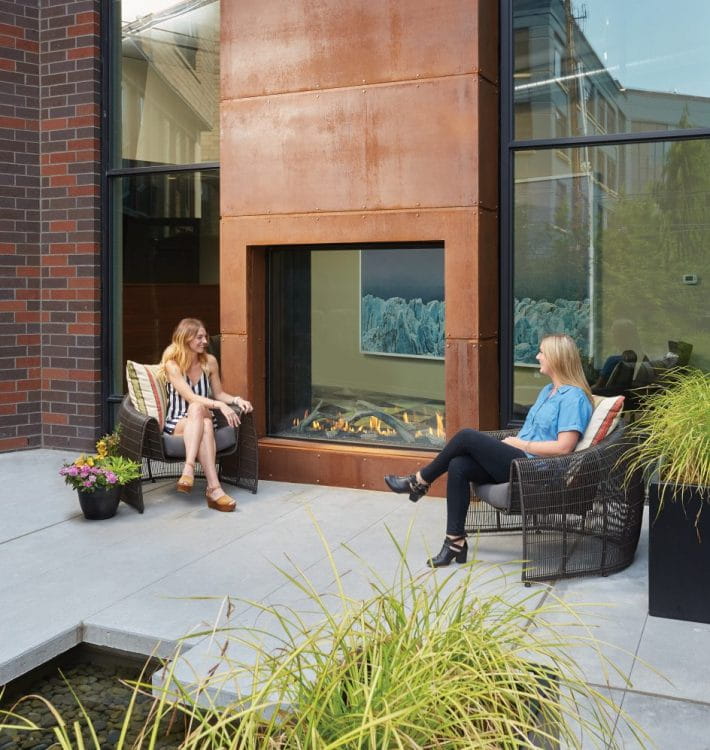 Eye-catching and feature-rich, the award-winning DaVinci Custom Gas Fireplace range stand out for their modern aesthetic, heavy-gauge steel construction and technical excellence. Enjoy the stunning beauty of DaVinci's unique, fire feature display indoors or out.
Adding the Exterior Window Kit to one side of your DaVinci Custom fireplace ensures complete protection from (and no restrictions due to) the external elements. This is the only true indoor / outdoor fireplace to use on a buildings external wall and now available in Australia. The fireplace maintains extraordinarily low glass temperatures so that it is safe to touch and ideal for either residential or high-traffic commercial and hospitality applications. This is a fireplace that can be used as a fire feature 365 days of the year.
EXTERIOR WINDOW KIT
The DaVinci Custom Fireplace Single-Sided and See-Thru models are now approved for Indoor/Outdoor installation. This installation requires our incredible new Exterior Window Kit.
The Exterior Window Kit can accommodate fireplaces up to 3048mm (10 feet) in length and can be used with the 305mm, 508mm, 762mm or 914mm tall glass. The Exterior Window Kit includes the sealed Thermal Window, black finished Aluminium Window Frame and all required components.
TRANSFORMING YOUR SPACE
DaVinci's Indoor/Outdoor fireplaces are now being specified into both residential and commercial projects across Australia, and around the world. Check out these stunning installations: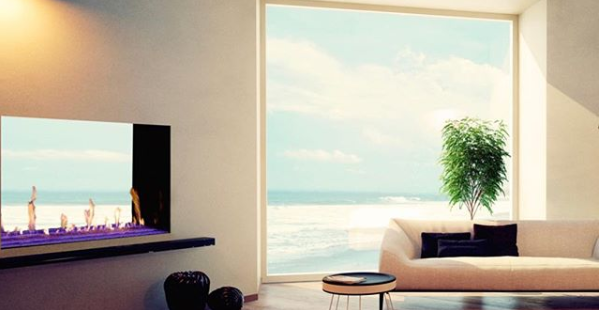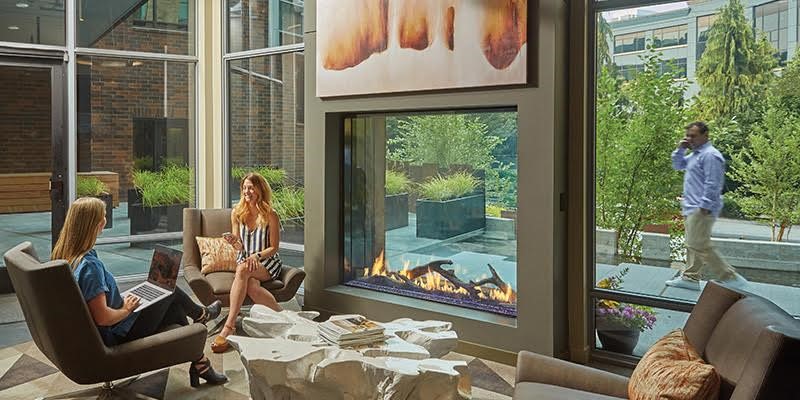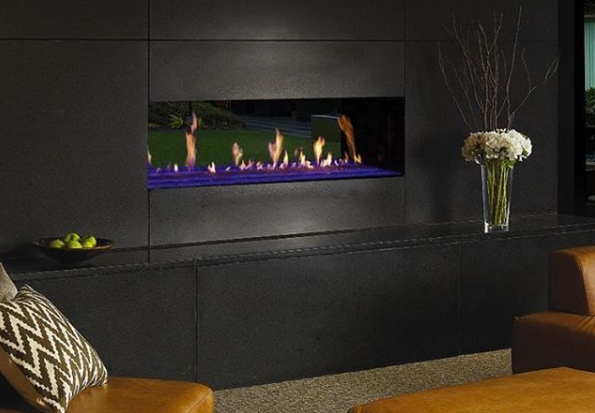 The Exterior Window Kit is just one of the features that makes the DaVinci Collection incredibly special. Other benefits of the DaVinci range include:
SAFE-TOUCH™ GLASS
Crystal-clear Safe-Touch™ Glass (a standard feature for all DaVinci Custom Fireplaces) maintains extraordinarily comfortable surface temperatures, eliminating the need for a protective screen and ensuring that every inch of your beautiful fire display is crystal clear. Safe Touch Glass reassures you that having a fireplace wherever you want one isn't limited by the potential for harm.
TOUCHSMART™ CONTROL
Our uniquely streamlined fireplace designs achieve a modern look matched by our easy-to-use TouchSmart wall control interface. The sleek glass panel connects you to technical features that DaVinci has perfected, including the optional heat exchange, a 10-hour timer, LED over lighting and a fascinating array of LED under lighting to help set the mood. Available in black or white finishes. This system can link to many of the world's leading automation systems to remotely control your DaVinci Custom fireplace.
TRUE ZERO CLEARANCE
The non-heating fireplace's exterior remains cool by way of the outside air that is ducted in. This eliminates the need for expensive, non-combustible building materials and gives you the freedom to bring your finishes right up to the edge of the frameless glass, with any building material you desire.
To learn more about DaVinci Custom Fireplaces by Lopi, visit our website or view the following product brochure:
Read Also:
Related Article
SEE ALL ARTICLES