5 October 2022
THE ULTIMATE DAVINCI ISLAND GAS FIREPLACE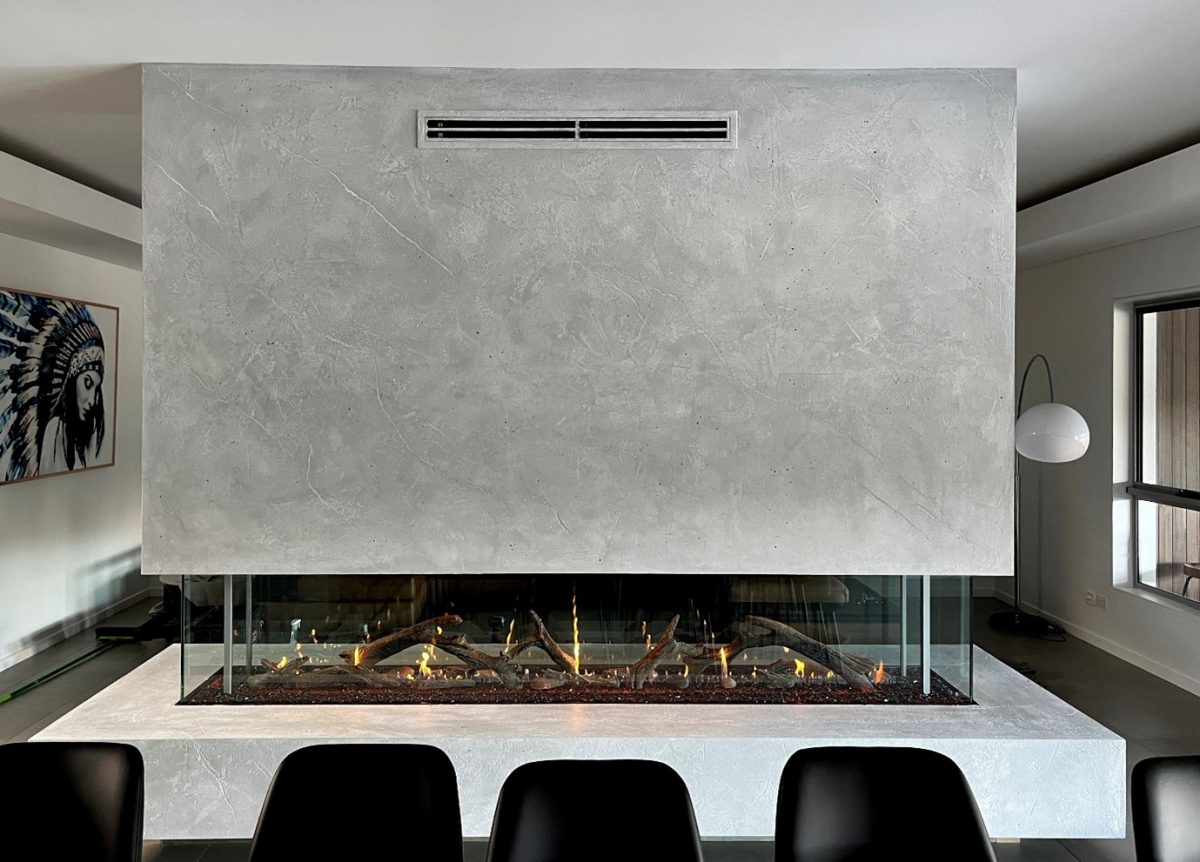 This custom DaVinci Gas Fireplace by Lopi® was installed in this Luddenham home in Sydney's western suburbs and is a true statement piece!
Positioned in an open plan kitchen, dining and living area of the home, this three-metre wide DaVinci Gas Fireplace is one of our 7 designs known as the 'Island' design. With four sides of viewing glass, this fireplace can be viewed from every angle in the space.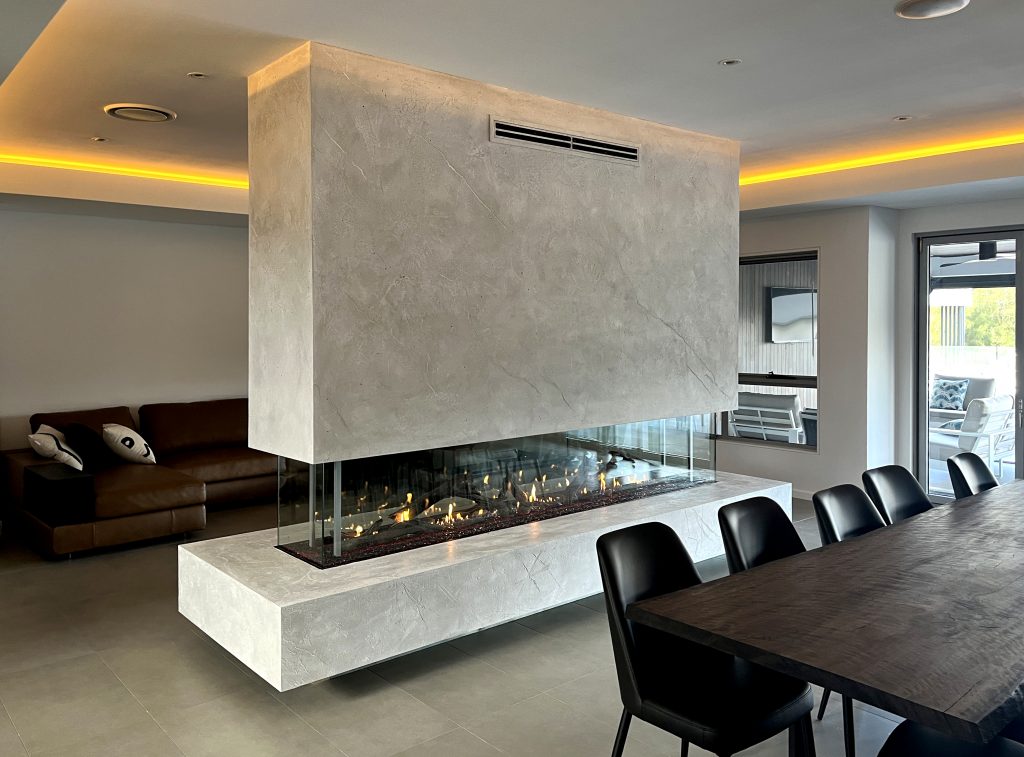 This DaVinci Island gas fireplace was custom built for this amazing property. This house itself is a newly built home situated on a small acreage block complete with a tennis court and a pool, the DaVinci Island gas fireplace perfectly complements this lifestyle home.
Boosting its appeal, the DaVinci island gas fireplace features the Driftwood Fyre-Art™ media which was chosen out of 6 available options that encompasses either a log or stone set to add a more ambient touch in our fireplaces whilst complementing its surroundings.
In much respect of its looks, safety is without compromise. Our innovative engineers have implemented this double-pane, crystal clear glass at extraordinarily low temperatures, reducing any potential for injury. Hence, this particular gas fireplace can operate 365 days a year due to this safety feature known as Safe Touch Glass™.
Furthermore, this sophisticated DaVinci island gas fireplace was installed with the HeatSmart™ option.  When it's 30 degrees outside, the fireplace can operate as a feature fireplace without heating the room but when the temperature drops, the heat option can be activated thanks to the HeatSmart™ system that forces hot air through the vents above the fireplace.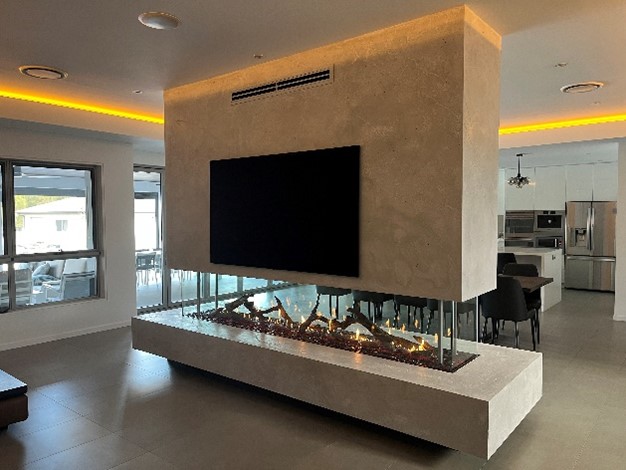 This fireplace is so versatile that it can even operate as a lighting feature without the flames. The vibrant multi-coloured Interior LED lighting is positioned on the base as well as the top of the fireplace, highlighting the beauty of this incredible fireplace design.
DaVinci gas fireplaces can be installed with combustible material positioned all the way to the edge of the glass. This installation has been finished with a custom venetian render, applied to the wall and hearth to emulate a hybrid finish of concrete and stone adding a further luxurious finish to this fireplace.
The finished dimension of this DaVinci island gas fireplace is 3048mm wide and 508mm high. It is so large that installing the single piece of glass spanning 3 metres takes 2-3 people!
DaVinci Custom Gas Fireplaces by Lopi are available in 7 designs and comes in a huge range of sizes from a minimum of 600mm wide to 6 metres!
If you require a custom fireplace, get in touch with us on 1800 064 234 or contact us here. To learn more about DaVinci custom gas fireplaces, please   visit our website or view our DaVinci Brochure
Related Article
SEE ALL ARTICLES