22 August 2020
Lopi Premium Linear gas fireplaces in focus – Media and Finishing Options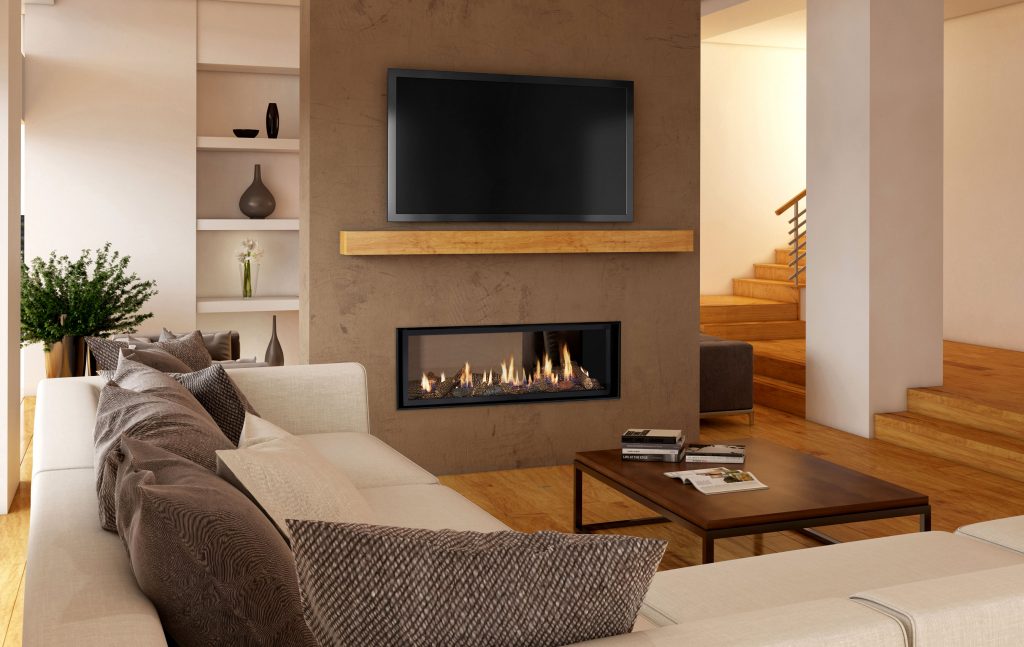 Once you have chosen the size of your Lopi linear gas fireplace, the next step is to choose from a range of media and finishing options.
Media Options
All Lopi linear fireplaces come standard with your choice of rock embers or glass for the floor of the fireplace. This allows for the under-lighting to shine through on the Premium range. There is also a range of additional media choices listed below:
Rock embers and glass colours – Rock embers, black reflective glass, platinum reflective glass, bronze reflective glass, cobalt reflective glass.
For the Premium range – (3615, 4415, 4415ST & 6015 HO GS2)
Driftwood Log Fyre-Art, Traditional Log, Driftwood Twig and Stone or Tumbled Stone.
For the ProBuilder™Series
Traditional Log with glowing embers or Tumbled Stone.
Premium Range Finishing Options
Fireback liners are the side and rear panels within the firebox itself, they are used to enhance the fire. If you do not choose a fireback liner, then the black painted finish (non-reflective) will be supplied automatically.
The use of a black glass liner is ideal to reflect the lights and enhance the amount of flame seen within the fire. The silver liner option is a more contemporary and subtle finish, and, finally, there is the Ledgestone – this gives a stacked stone appearance that creates shadows around the varying stone effects from the flame and underlighting.
Your choices are:
Black painted
Ledgestone
Black Glass
Silver
Premium Range Finishing trims and Faces
The Premium linear range of gas fireplaces can also be finished with a non-combustible tile/stone on the wall, alternatively, for a painted wall, the entire wall can be sheeted with a non-combustible sheeting and finished off with either a 50mm or 10mm black finishing trim or the gallery face.
GreenSmart™ 2
Benefits of GreenSmart™ 2 technology – remote control is supplied as standard with all Premium Lopi Linear gas fireplaces, this allows you to control all the GreenSmart™ 2 features. GreenSmart™ Pilot – gives you both electronic (IPI) and continuous (CPI) modes. This enables quick start-up when the outside temperature is low and reduces condensation on the glass door when left in IPI mode. Accent Lighting to give a warm glow to your fire for added atmosphere. Six speed blowers – this allows you to control the transfer of convection heat and can even be switch off. Smart or on/off thermostat modes. This is an option that allows you to automatically adjust the flame height to a set temperature and switch it on or off.
Read Also:
Related Article
SEE ALL ARTICLES