22 August 2020
A Comparison of Two Premium Lopi Gas Fireplaces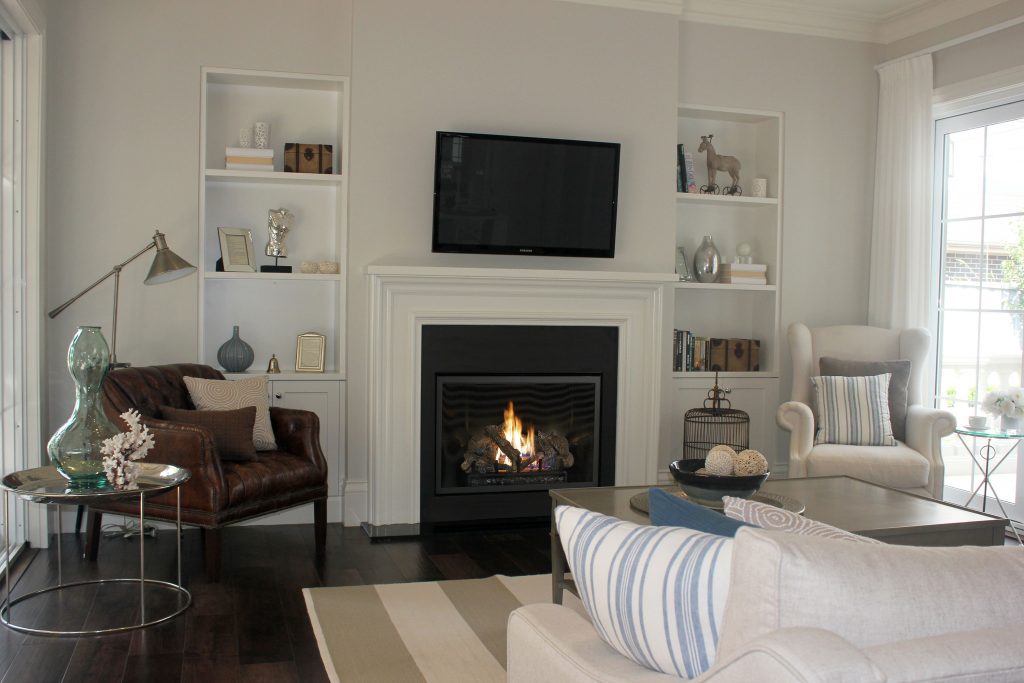 There is something about fireplaces that makes a home look extra special. The warmth and tranquillity a fireplace brings make it one of the highlights of any living space. Having a fireplace could easily set the tone for a relaxing evening after a hard day's work and a cold winter's night. However, since there are so many options on the market to choose from, picking the ideal fireplace for your home could be a real challenge.
Regardless, if you live in Australia and you are considering getting a gas fireplace, two ideal options worth considering are
LOPI 864 CLEAN FACE 40K GS2
LOPI 4415ST HO GS2 (SEE THROUGH) – 1150MM WIDE
Here's Why-
LOPI 864 CLEAN FACE 40K GS2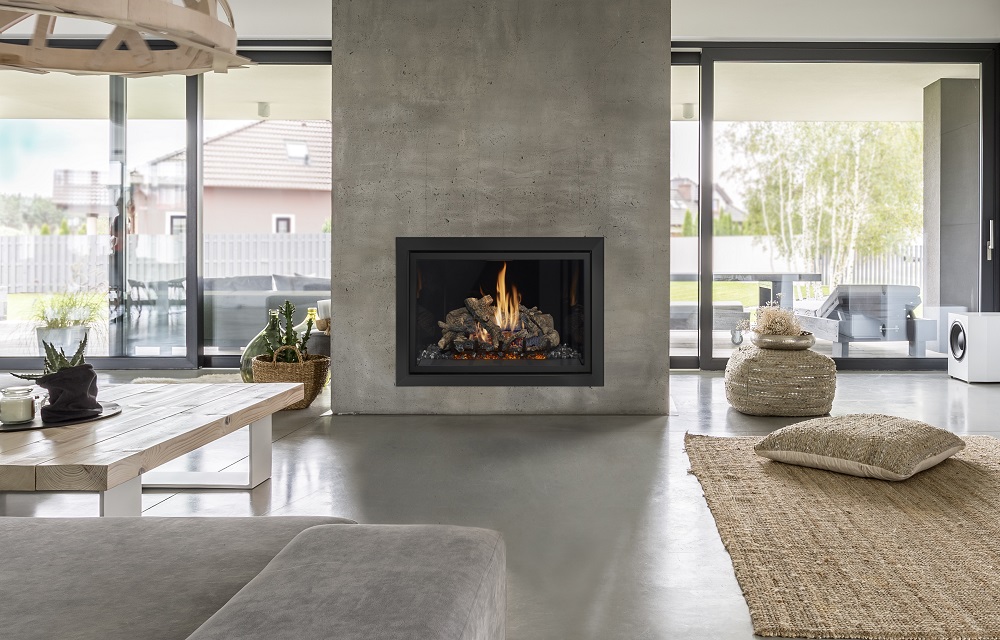 Spacious villa interior with cement wall effect, fireplace and tv
The LOPI 864 40K is a modern take on the traditional gas fireplace. This fireplace is gas-powered and designed to exude large amounts of convection and radiant heat. The LOPI 864 40K easily stands out from its counterparts on the market and is composed of state-of-the-art materials while maintaining a simple, minimalist look.
This fireplace can operate optimally without the need for grills and large metal surrounds, and it would look fantastic in any home. Another great feature of the LOPI 864 40K is that spacious living areas complement its premium beauty. Some of the notable features of this model include;
Ember Glo lighting
GreenSmart 2 Technology
Overhead lighting
Comfort Control
6-speed quiet blowers
Improved heat quality
The heating range for the LOPI 864 40K has been tested to go as far as 185 square meters. When it comes to comfort, this fireplace sets the industry standard, and very few other fireplaces can effectively compete with the level of detail that goes into its heat production. The aesthetic design of this fireplace allows it to also double as accent lighting in your space that can be used with or without the fire turned on.
LOPI 4415ST HO GS2 (SEE THROUGH) – 1150MM WIDE (Also available in single side)
The LOPI 4415ST is a beautiful, double-sided gas fireplace that takes comfort to new heights by utilising the cutting-edge fireplace technology on the market. This fireplace has a premium look customisable in many ways based on the needs and preferences of its user. Just like the LOPI 864, it has multiple aesthetic properties that allow it to stand out from the competition on the market.
Being a double-sided gas fireplace, the LOPI 4415ST can be set to project convection heat from either one or both sides of the fireplace. It works great for multiple connected rooms, and it's heating range can span up to 185 square meters as well. Some major features of this model include;
Accent lights
Wall-mounted thermostat remote control
Dual heating windows
Direct Vent technology
Dual blowers
Improved heat quality
Comparison
Both fireplaces have different styling formats and so it may be difficult to place one of these fireplaces above the other. When it comes to individual tastes and preferences, the are some marked differences between the two. The LOPI 864 40K and LOPI 4415ST vary in the following ways;
The LOPI 864 is a one-side fireplace while the LOPI 4415ST is a double-sided fireplace but can be purchased in a single sided format
The LOPI 864 has a squarer glass face measuring 865mm wide x 570mm high when compared to the LOPI 4415ST at 1066mm wide x 315mm high x 2
The LOPI 864 uses the Dancing-Fyre GreenSmart 2 burner system with log media while the LOP1 4415ST uses a Diamond-Fyre burner system with underlighting with many media options available.
Both models feature a GreenSmart 2 Wall Thermostat Remote as standard and produce a similarly large amount of heat.
Finally, both fireplaces have a wide range of customisable installation designs, for the LOPI 864; users have the options of choosing from a variety of fire back liners like;
Black Glass
Straight Brick
Diamond Mosaic
Handmade Brick
Herringbone Brick
Ledgestone
Old World Stucco
Stacked Tan
The LOPI 4415ST has a wide range of media designs with users getting the choice from different bases that they can add traditional log, stone or even Driftwood. These base media options include;
Black Glass
Bronze Glass
Cobalt Glass
Platinum Glass
Rock Embers
Other customisation options that users have access to are; trim options and mantel options. Ultimately, regardless of which choice you make, both fireplaces offer users the best combination quality, comfort, and prestige.
Read Also:
Related Article
SEE ALL ARTICLES