20 August 2020
GAS INSERTS – FOR AN EXISTING FIREPLACE OR A BRAND-NEW BUILD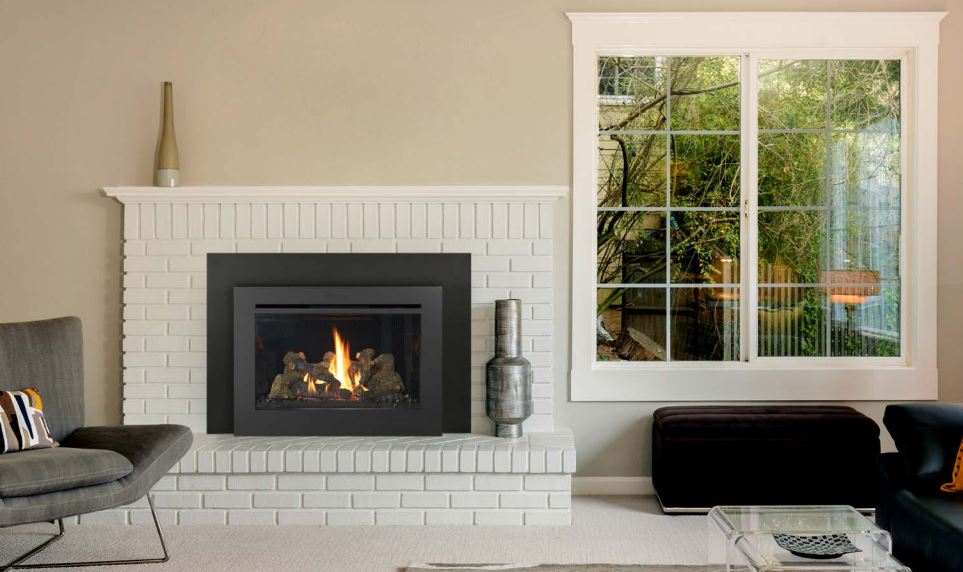 Lopi has created 4 Gas Insert Models to ensure there's a solution for every project scenario. Both the standard and premium series have been designed with a range of features to dramatically transform the space they're in. Importantly, our Gas Insert models provide convenient solutions for both existing brick chimney scenarios and brand-new home builds.
EXISTING BRICK CHIMNEY v NEW BUILD
With a Gas Insert you can convert a brick chimney into a beautiful and effective gas fireplace in sydney. Lopi inserts are designed for ease of installation into masonry with flexible flue and multiple face and finishing panels to fit the existing opening perfectly. Flexible flue pipes run the length of the chimney (up to 12.2 metres) connecting the unit to a vertical chimney termination.
However, these fireplaces can now also be designed into a new timber wall construction where there is no existing brick chimney. By using the optional zero-clearance box, which is an extra steel casing surrounding the firebox the fireplace can be installed into a combustible wall. This removes the requirement for a masonry fireplace / brick chimney giving you flexibility to decide where to position your fireplace.
STANDARD v PREMIUM RANGE
The Radiant Plus Series of gas inserts are available in 2 sizes and are the perfect choice for anyone seeking the traditional Lopi quality and performance at a great price. The Radiant Plus models are available with the option of a thermostat remote and feature quiet variable speed twin blowers that can be independently operated from the flame and even be switched off completely. Each model features a detailed log-set and crystal-clear ceramic glass for increased radiant heat.
The Lopi DVS GS2 and DVL GS2 (Direct Vent inserts) are Lopi's premium option when it comes to Gas Inserts and will turn your inefficient open fireplace into a convenient and sophisticated source of gas heat. With the combination of convective heat, radiant heat and reduced depth dimension these inserts are ideal for existing masonry fireplaces.
The DVS insert is perfect for zone heating in small to mid-sized living areas (heats up to 140sqm), while the DVL insert is designed for larger areas such as living rooms, great rooms and mid-sized living spaces (heats up to 185sqm).
Both models feature the revolutionary EmberFyre™ Split-flow Burner. The realistic Ember-Fyre™ "wood like" flame, along with the heat output can be controlled by the convenient GreenSmart 2 gas system. The DVS and DVL also have the choice of the Dancing-Fyre™ burner which is available with a choice of traditional log, Stone or Driftwood Media. These premium inserts can be personalized for any room or home décor with the choice of 9 face and door options.
SOME BRILLIANT FEATURES
Ceramic Glass for More Radiant Heat
All 4 models come standard with crystal-clear ceramic glass. Ceramic glass can hold a greater amount of heat than tempered glass and therefore often increases a fireplace's ability to offer increased radiant heat.
Multiple Face Options
Having a diverse range of finishing-face styles means each fireplace can be tailored to suit any decor. Our premium range of Gas Inserts offers an incredible NINE face options!
Realism of A Wood-Burner
These model showcases a huge viewing area with a realistic wood-burning fire display – the realistic Ember-Fyre™ flame can be controlled by a hand-held remote. The DVS and DVL also have the choice of the Dancing-Fyre™ burner which is available with a choice of Traditional Log, Stone or Driftwood media.
To learn more about Lopi's range of Gas Insert Fireplaces, visit our website or view our Gas Insert product brochures:4pp-Radiant-Brochure-Web and Premium-Gas-Inserts-Web
Read Also:
Related Article
SEE ALL ARTICLES