20 August 2020
WHAT IS THE 'LOPI PROBUILDER™ SERIES'?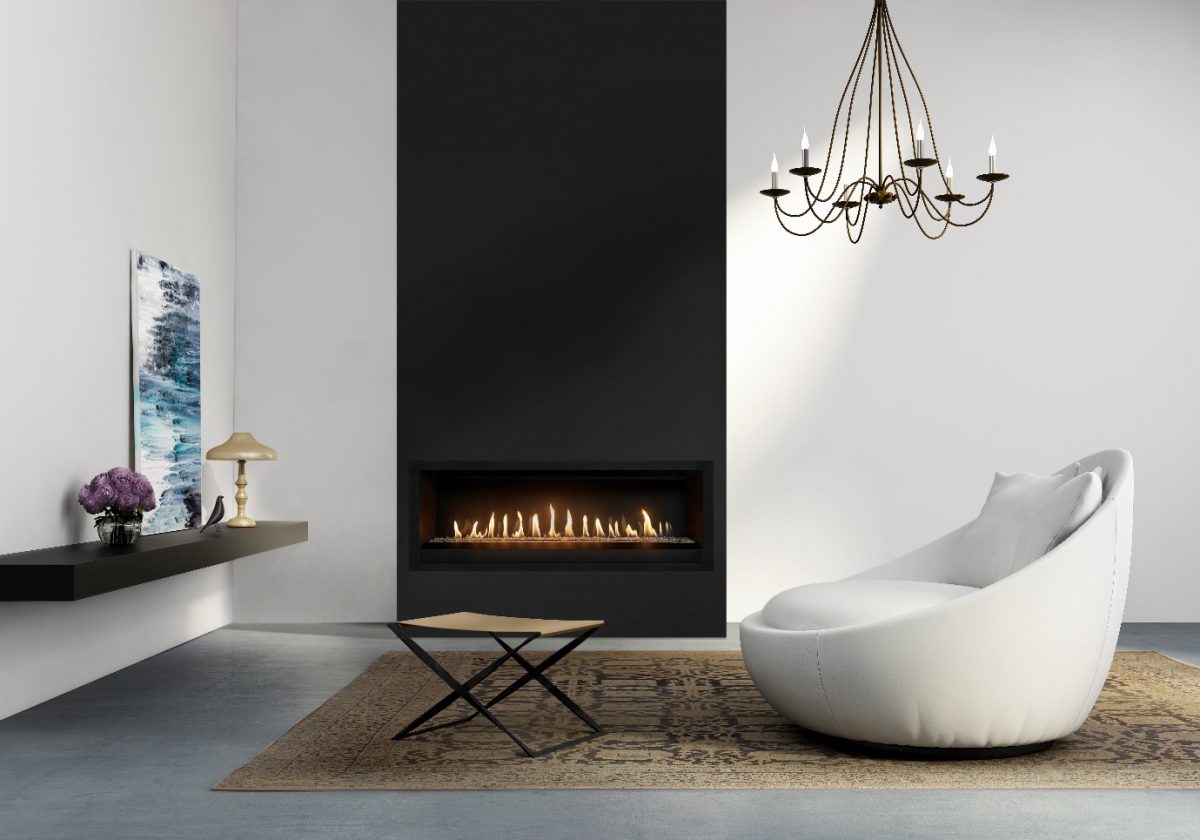 WHAT IS THE 'LOPI PROBUILDER™ SERIES'?
This series of gas fireplaces gives you more heat for less; with more features and benefits than any other value-priced gas fireplace available today. Thanks to quality craftsmanship and solid heavy-duty construction, you are guaranteed many years of reliable and dependable warmth.
SAME LOPI QUALITY, LOWER PRICE POINT
The ProBuilder series is Lopi's entry level range of gas fireplaces, available in four models some featuring GreenSmart® Basic technology – ranging from 915mm wide all the way up to 1.9m. This range is constructed from heavy-gauge steel with a large viewing areas  through tempered glass to give your fireplace a sleek and stunning look.
Each model comes with a standard wall switch, or an optional thermostat remote as well as quiet twin-blowers that can be operated independently from the flame and can also be switched off completely.
COOLSMART WALL
An optional CoolSmart Wall available on all models allows you to install a TV or artwork (recessed or face mounted) lower down on the wall above the fireplace. The CoolSmart System is designed to redirect the convective heat of the ProBuilder fireplace from the front of the unit, just above the glass, to a location higher on the wall. The use of this kit allows for reduced clearance to combustibles and accommodates TV installations closer to the fireplace or in recessed cavities above the fireplace.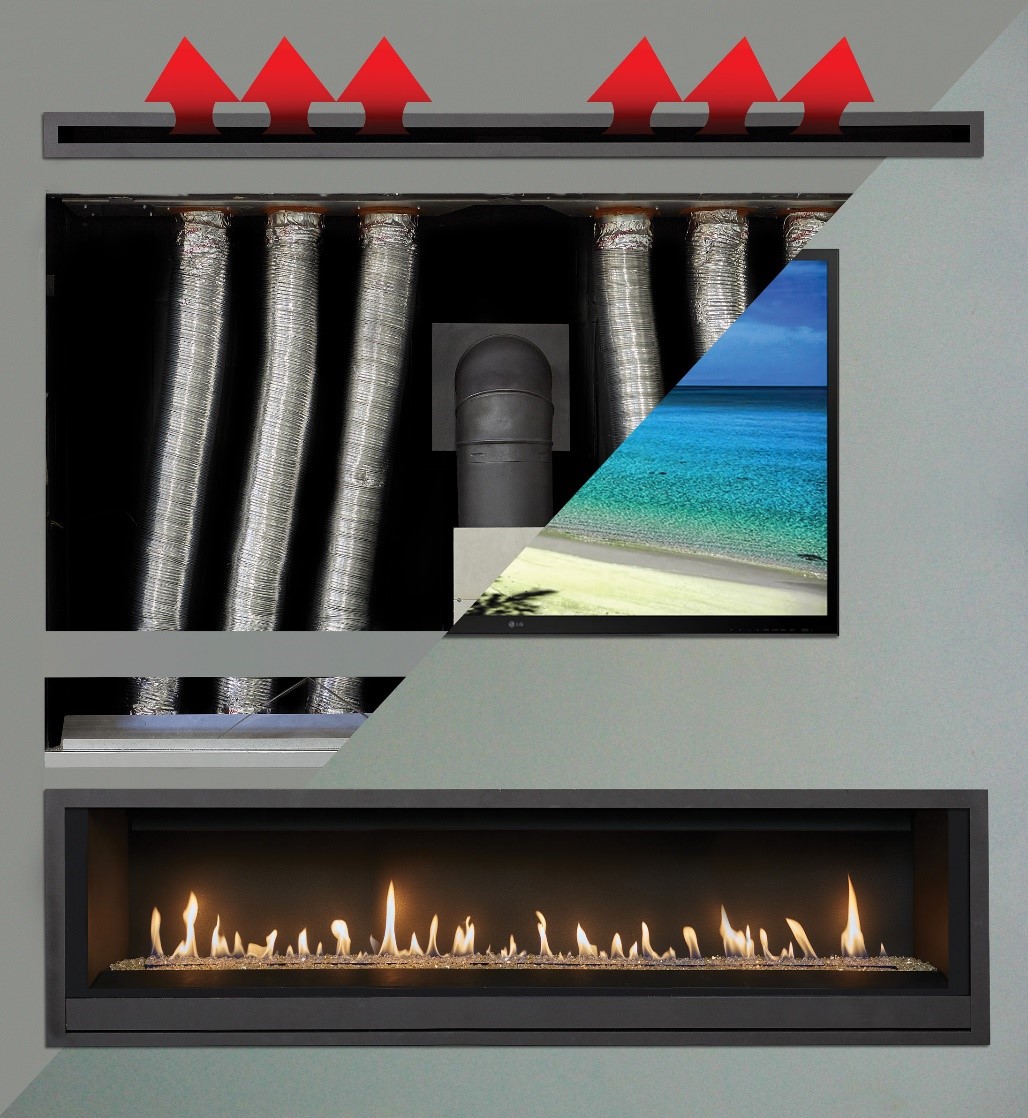 KEY FEATURES 
Wide tempered glass viewing area
GreenSmart® Basic Technology
Easy access gas controls
Glass safety screen positioned flush to the wall
Heavy gauge 16-18 steel construction
Can still operate even during a power outage
Quiet dual 90 CFM fans
MODEL SPECS
Dimensions: 1163mm wide x 521mm high
Heating Capacity: Up to 100sqm*
The ProBuilder 42 Linear features sleek, elegant styling and a contemporary fire viewing area that showcases tall dancing flames.

ProBuilder™ 54 GSB
Dimensions: 1467mm wide x 521mm high
Heating Capacity: Up to 150sqm*
This fireplace is designed to provide comforting radiant heat plus excellent natural convection to homes and living spaces up to 150sqm.
ProBuilder™ 72 GSB
Dimensions: 1924mm wide x 521mm high
Heating Capacity: Up to 200sqm*
The ProBuilder 72 is one of the longest linear or landscape style fireplace on the market. At 1924mm in width it is the largest sized model in the ProBuilder Series.
ProBuilder 36 Clean Face GSB
Dimensions: 915mm wide x 867mm high
Heating Capacity: 100sqm*
This fireplace is understated elegance suitable in any home. The beautiful tall flames dance around the firebox on an elevated staged 'Dancing-Fyre™' burner.
To learn more about Lopi's ProBuilder Series visit our website or view the following product brochures:
ProBuilder Series – Traditional
*Heating capacity varies according to the size of closed off area, ceiling height, floor plan, insulation and outside air temperature
Related Article
SEE ALL ARTICLES