21 August 2020
ADVANTAGES OF A GAS FIREPLACE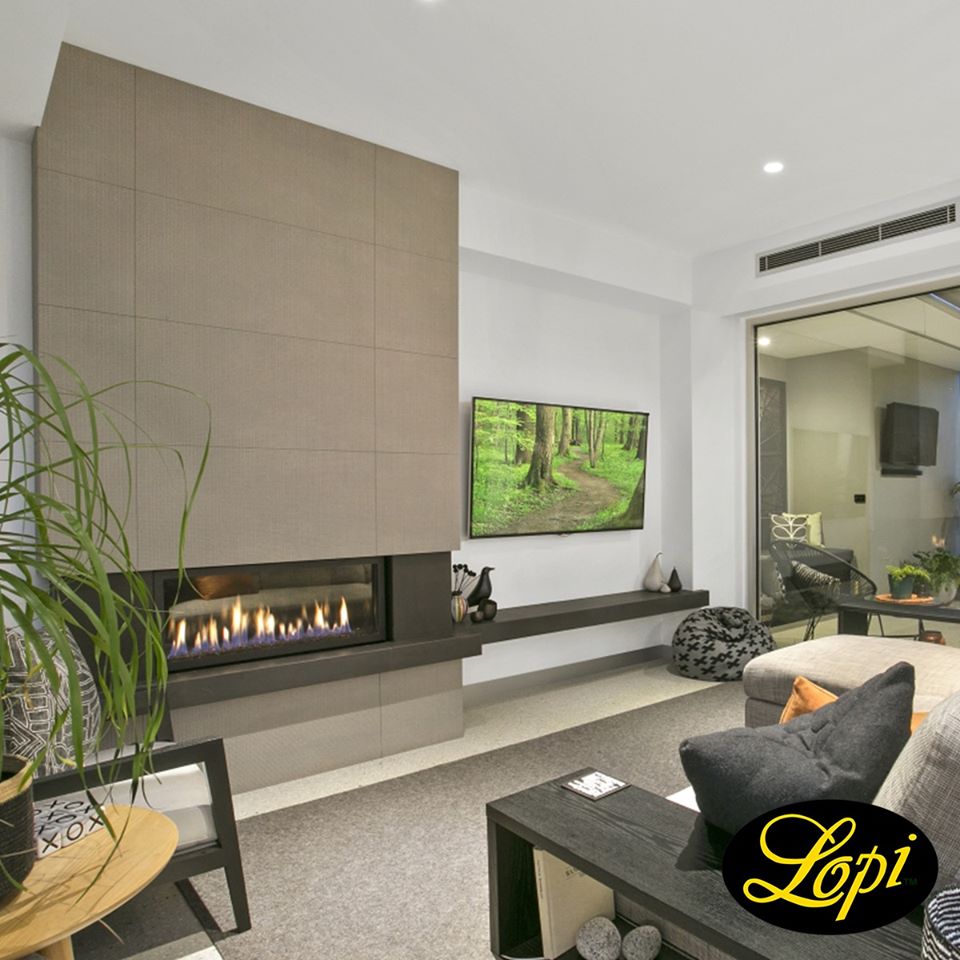 While Australia is known for its sunburnt summers, there are times when we must pull out warm and comfy clothes when the temperatures fall. So, it is smart to plan by installing a fireplace in your home for those chilly days. While fluffy gowns and slippers are optional, it is beneficial to have a fireplace.
Gas and wood fireplaces are the preferred heating options of most Aussies. However, opting for a gas fireplace can be better as it offers several benefits besides warming the soul and also our homes.
Discover the advantages a gas fireplace has to offer below:
Fast and Convenient
Starting your gas fireplace is quite straightforward, and it can be as easy as pressing a switch on your remote control or thermostat. The warming heat comes on almost instantaneously without any hassles.
Consistent Supply of Heat
Wood fireplaces will burn out over several hours requiring refuelling. That means you will be bring wood from your outdoors in and can mean buying split firewood or even chopping, splitting and storing yourself. However, with gas fireplaces, you will enjoy a dependable supply of heat every time without worrying about running out of fuel that you will personally need to supply!
Cleaner for Your Home
While wood fireplaces require a fair level of regular maintenance to remove the build-up of burning residue and burn ashes, in contrast, gas fireplaces do not leave behind a mess. You can reliably use your gas fireplace for months at a time without the need for cleaning between uses.
Stylish Look
Modern gas fireplaces now offer a high level of sophistication, with streamlined elegant looks that can emulate the look of a real wood fireplace or be a contrasting contemporary take on the old. With significant advancement in technology, gas fireplace manufacturers can make unique products that don't take anything away from traditional fireplace designs and experience. Hence, your gas fireplace will not only heat your house but also look attractive in doing so.
Lower your Heating Costs
Gas fireplaces can limit your overall heating costs. Turn off your central thermostat in specific rooms and switch the gas fireplaces to heat those areas. It helps keep spaces, like the living room, comfy and warm. You will also save on heating expenses during those unpredictable days when it is not too cold to use your central heating unit.
Efficient Fuel Use
Gas and wood fireplaces are both efficient heating options. To maximise a wood heater's capabilities, it will often burn all day and night to maintain room temperatures. Gas fireplaces can operate in this way too in a thermostat mode. Alternatively, a gas fireplace can just be used as and when required for zonal heating as well as room ambience.
Takeaway Message
Both wood heaters and gas fireplaces provide sufficient heat for your home, along with the added ambience. To get more details, check out Lopi's range of stylish and highly efficient gas and wood fireplaces.
Read Also:
Related Article
SEE ALL ARTICLES