22 August 2020
Gas Fireplace Vs Wood Fireplace: Which one is suitable for you?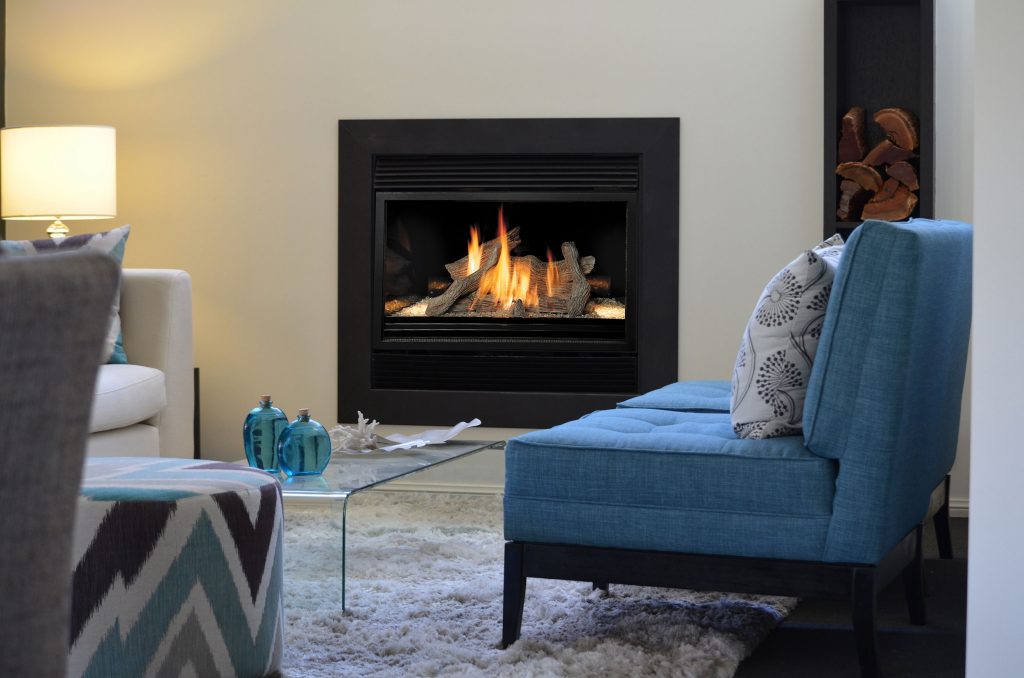 Nothing beats sitting in front of a cozy fireplace during the colder months. The beauty and ambience a fireplace provides is timeless and will give any room an understated elegance. Tall, beautiful flickering flames and crackling sounds can serve many purposes – from providing functional heat during cold weather to perhaps creating a romantic fireplace year round. Now that winter is approaching, and you may be considering an upgrade to your current system. If you're undecided between a gas fireplace or a wood fireplace, then your at the right place because Gas and Wood heaters offer many advantages with some key differences. To help you decide which heater is perfect for you, let's take a closer look at these two fireplaces.
Gas Fireplaces
Gas fireplaces are universally popular. And why not? As a fuel, gas offers affordable running costs – hence its popularity. Add the convenience of a simple switch, and you have a winner. Gas heaters can provide ample heat -heating your home fast. Here are two more major advantages over wood heaters.
Gas offers Contemporary Designs as well as Traditional Designs
Our homes are more than just a roof over our heads, we get to express our personality. With a gas fireplace, you can choose between going for a traditional looking model or a contemporary look. So if you have opted for contemporary styling in your home, you may prefer to choose a gas heater that is simple in design -the clean lines of a contemporary look create a minimalist aesthetic. With a choice of Logs, Driftwood or Stones depending on the model, you can choose the right internal media to further enhance the look you want to create. Creating a sleek focal point for your room has never been easier.
Greater Flexibility
With almost unlimited flame variation, you can enjoy a decorative fire year round. Fully adjustable heating means that you can enjoy the ambience that flickering flames can create (meaning more romantic evenings with your special someone). The flexibility to use your fireplace year-round means that you not only reap more usage from your investment, but you also get to enjoy your fireplace throughout the entire year, rather than just during the colder months. Making Gas a double duty winner.
Wood Fireplaces
There's something charming about a wood fireplace. The traditional look with heavy gauge steel construction creates a stunning focal point in any room. You can be sure that this investment is built to last a lifetime. As a timeless heating option, consider these two major advantages over gas heaters.
Large Heating Capacity
Large rooms with tall ceilings are especially tough to heat up. A wood fireplace, however can heat up your biggest spaces often with larger heating capacities than gas. Up to 12 hours burn time, wood heaters mean business and can heat up to 300sqm. Your choice of freestanding or inbuilt models, these fireplaces are functional, superbly stylish and affordable.
Independence from Utility Suppliers
Off-grid lifestyles have seen a resurgence in recent times. It's not hard to see why when rising energy prices can make heating your home expensive. A wood heater can provide you with energy independence providing power during blackouts, and many wood heater models even offer cooking surfaces.
Read Also:
Related Article
SEE ALL ARTICLES