22 August 2020
Overview of Lopi's freestanding wood heaters and Stoves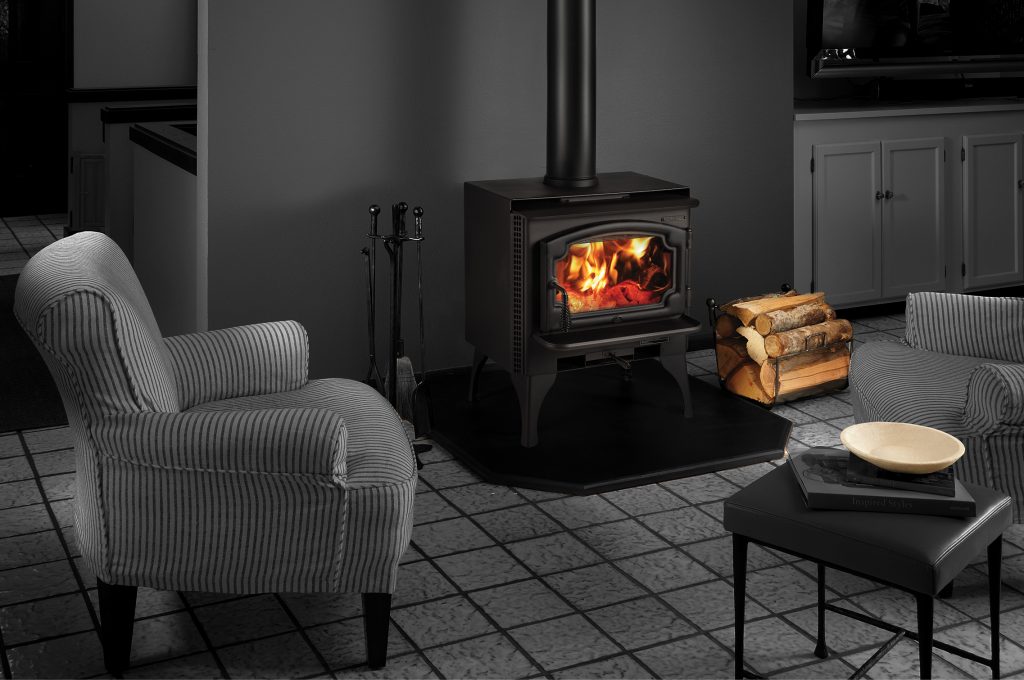 Lopi freestanding wood heaters provide both radiant and convection heat with blowers as standard on some models and optional on others. Lopi wood heaters are the most durable fireplaces on the market, thanks to their unibody construction, with every fireplace offering long overnight burn times and clean burning technology.
To keep your glass clean Lopi fireplaces use a pre-heated air wash system, and secondary combustion air tubes re-burn the gasses present in timber while the heavy refractory fire bricks hold in heat for longer. Most mid-size models in the Lopi wood heater range have by-pass dampeners to prevent smoke-backs when you are starting or reloading your fire, this also assists in a quicker start-up.
Some models also feature the optional patented GreenStart™ ignition system, this forces hot air into the firebox and directly onto the wood to allow for a faster, smoke-free start-up.
To put it simply – no other wood heaters can surpass Lopi when it comes to quality and performance.
Lopi freestanding wood fireplaces and stoves are the perfect choices for the family who are sick and tired of those rising gas and electricity bills. Lopi heaters give you a warm and penetrating heat that warms every room in your home for a fraction of the cost of gas or electric heaters. While wood is a renewable resource, Lopi heaters and stoves may use less wood than other heaters while still providing you with the same output. Lopi heaters and stoves are built to last warming Australian homes for 30 years!
With solid air-tight doors, commercial grade firebricks and heavy steel gauge construction, a Lopi wood heater is an investment. Stuck without power? That's not a problem. Lopi wood heaters provide reliable heat even with a power outage as they don't need blowers to operate, this means you'll be warm, and cosy no matter what's happening outside.
With some of the Lopi freestanding heater range having cooking surfaces, you can warm water, heat some soup or even cook breakfast. Most wood heaters give off a radiant heat that only heats the room, Lopi's 5-sided convection chamber circulates air around the stove and then pushes that air out and through the room to gently warm other areas of your home.
It's a difference you can feel!
No other wood heater can surpass the quality of a Lopi freestanding wood heater or stove. Designed and crafted like no other heater with its unibody construction, a durable door that is held in place with cold-rolled steel, punched through the firebox and welded on the inside to hold the door permanently straight. The stove has a six-inch seamless, heavy-duty steel flue collar and a heavy gauge 9.5mm and 6mm steel construction.
Now you know why you should buy Lopi, in part two we look at the range available.
Read Also:
Related Article
SEE ALL ARTICLES