20 August 2020
ONE FIREPLACE, TWO ROOMS – DOUBLE-SIDED GAS FIREPLACES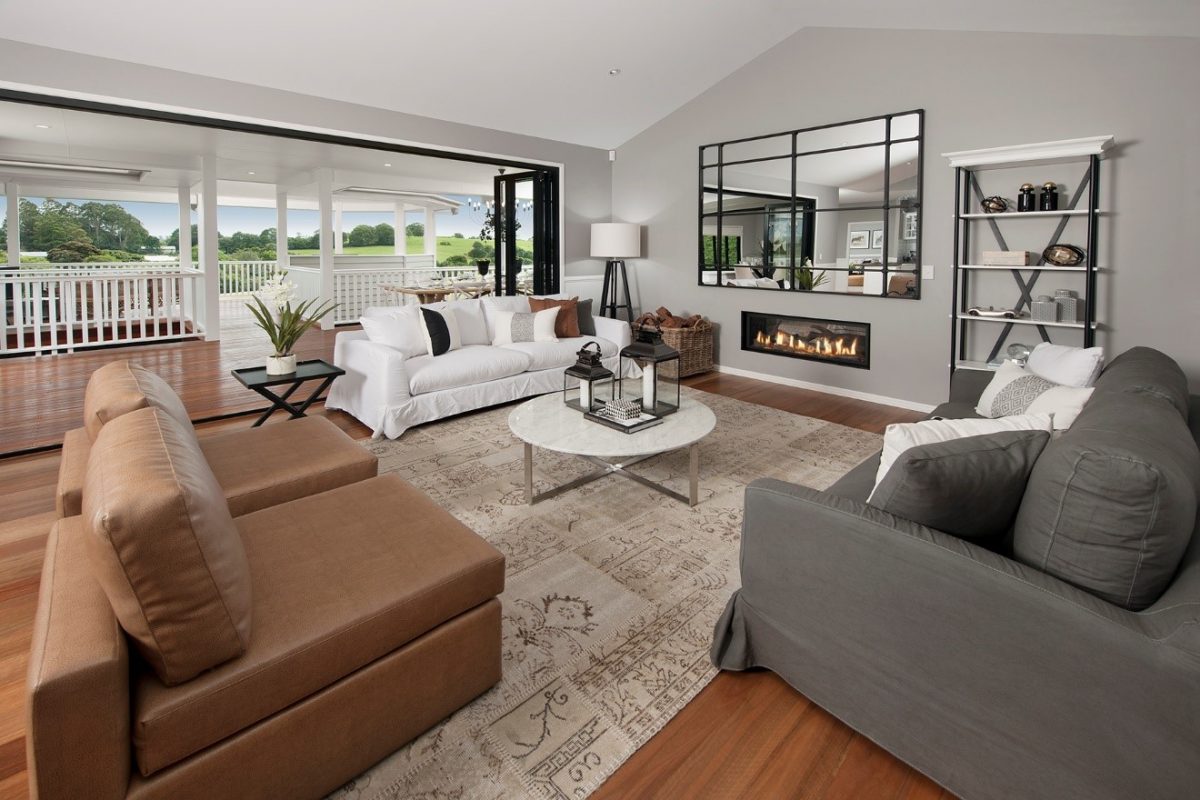 Double-Sided Gas Fireplaces have become a very popular trend in Australian homes. Not only do see-through fireplaces look great but the potential to heat two living zones at once is very appealing.
Key benefits of the double-sided fireplace
Heat Two Rooms at The Same Time:
One of the major benefits of a double-sided fireplace is its ability to heat two rooms at the same time – whether that be two separate livings rooms, a living room and a bedroom or a bedroom and an ensuite.
Requires Only One Flue or Chimney:
Typically, installing an additional fireplace in the home often means the installation of an additional flue and/or chimney to vent the fumes. However, a double-sided fireplace is technically one fireplace that performs the work of two, thus requiring only a single flue or chimney.
Customise Styles to Match Any Home Décor:
Double-sided fireplaces are not just wonderful heating appliances; they are gorgeous works of art that can be tailored to match the décor of any home (with the added benefit that it may also increase its value!)
Less Expensive Than Two Sperate Fireplaces:
Homeowners can save money installing a double-sided fireplace that provides heat and ambience for two rooms at the same time.
The downside to a double-sided fireplace is that it can provide a little less convection heat than a single-sided unit. This is due to the fact that there is no rear convection chamber on a double-sided unit (for obvious reasons), therefore the largest part of the convection chamber is missing.
LOPI'S 4 DOUBLE-SIDED OPTIONS
TRADITIONAL
The 864ST GS2 provides a perfect balance between the firebox, logs and flames. The logs and fire have been carefully designed to give you a different look from either side. The unique split-level Dancing-Fyre burner will give you a warm, yellow fire with glowing embers that perfectly imitate a real wood fire.
You can personalise each room using a different face on each side of the fireplace. Choose one of the standard grill sets or even choose one of the beautiful upgrade faces.
LINEAR
The Lopi 4415 ST HO GS2 is a striking linear double-sided fireplace. It offers the same features as all other Lopi Linear Fireplaces including high heat output, GreenSmart™ 2 Technology, ceramic glass for increased radiant heat, invisible safety screens, under-lighting and multi-media options.
It has dual blowers that can be directed equally to both sides of the fireplace or adjusted to blow out of just one side for design flexibility.
CUSTOM-BUILT
The Custom-Built DaVinci See-Thru can serve as a stylish viewing window between two rooms or provide a breathtaking display of fire to help divide large rooms and living spaces. The modular design of the DaVinci allows us to custom build double-sided fireplaces in lengths up to 6m wide.
These breathtaking fireplaces come with world-class features including Safe Touch Glass, True Zero Clearance, LED Lighting and more.
INDOOR/OUTDOOR
As with the Custom-Built DaVinci See-Thru above, the Indoor/Outdoor version creates a stunning window between an internal room and external space. The addition of an Outdoor Window Kit allows the DaVinci See-Thru to become part of the exterior wall of any space you have.
To learn more about Lopi's range of Double-Sided Gas Fireplaces, visit our website or view the following product brochures:
2020-Traditional-Gas-Fireplaces-WEB-LR (1)
2020-Linear-Fireplace-Range-WEB-LR-2
DaVinci-Brochure-Final-Web (1)
Read Also:
Related Article
SEE ALL ARTICLES