21 August 2020
DAVINCI CUSTOM FIREPLACES – THE ULTIMATE FIRE FEATURE TO ENJOY ALL YEAR ROUND!
Eye-catching and feature-rich, the award-winning DaVinci Custom Fireplaces stand out for their modern aesthetic, heavy-gauge steel construction and technical excellence.
THE ULTIMATE FIRE FEATURE
DaVinci Custom Fireplaces are the most innovative and unique fireplaces ever made. A fusion of fire and iconic contemporary design make them the epitome of the perfect decorative custom gas fireplace. By maintaining extraordinarily low glass temperatures, DaVinci fireplaces can be used 365 DAYS OF THE YEAR, making them ideal for either residential or high-traffic commercial applications.
Innovative engineering keeps our double-pane, crystal-clear glass at temperatures safe enough to touch, reducing any potential for injury and making them the safest fireplace available in Australia.
For applications requiring some supplementary heat, an optional heat exchanger is available.
FULLY CUSTOMISABLE
SEVEN DIFFERENT MODELS
DaVinci is the feature fireplace without restrictions. With its modular design and tailored options, it offers versatility for any project scenario.
DaVinci Custom Fireplaces are available in seven different models, allowing you to create a fireplace with a design configuration that will architecturally complement any space.
The sleek simplicity of this fireplace lends itself to a wide range of applications and has the ability to complement any residential or commercial space with its clean, dynamic view, and a fire that will not overheat your dinner guests.
Right Corner / Left Corner Fireplaces
This eye-catching corner design adds visual depth and dimension to the fire view, while architecturally complementing a variety of applications.
The See-Thru can serve as a stylish viewing window between two rooms or provide a breathtaking display of fire to the centre of large rooms and outdoor living spaces.
This fireplace features a contemporary three-sided glass design that showcases the fire from multiple viewpoints and provides a dramatic focal point to any room.
The unique architectural design of this fireplace serves as a beautiful focal point that can be used to divide a large living space or integrate two smaller spaces. (Available with or without posts.)
The Island makes a stunning focal point for the centre of any living space, as it features a 360-degree wrap-around fire view that can be enjoyed from any angle in the room.
The double-sided model can be utilised as a true indoor/outdoor fireplace as part of the external wall to really bring the outside in! By using the double-glazing panel on the outdoor section, the fireplace is protected from the weather – good and bad.
The double-glazed window can also be utilised on the single-sided model if outdoors and exposed to the weather. This is a unique feature only available on DaVinci Custom Fireplaces.
MEDIA OPTIONS
Transform the overall look of your DaVinci with one of these Fyre-Art™ media options. We craft our Fyre-Art™ based on pieces of driftwood and time worn stones to offer the most detailed and realistic media available.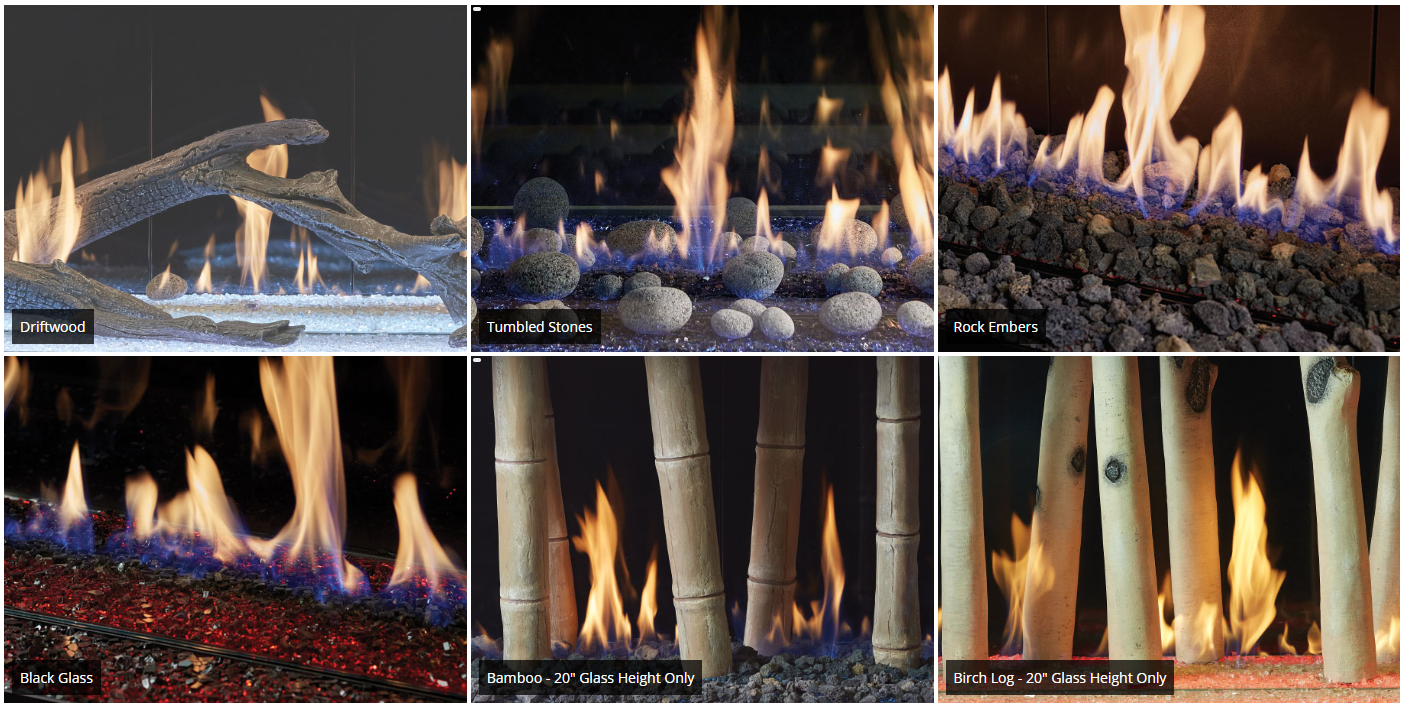 A platinum-crushed-glass floor is under-lit with vibrant coloured LED lights that take this fireplace to a whole new level when illuminated. An endless array of vivid colours is at your fingertips, allowing you to set the mood and create the perfect ambiance for any occasion.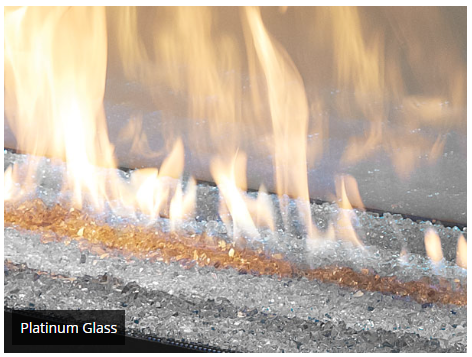 TOUCHSMART™ CONTROL
Control your DaVinci Custom Fireplace with the elegant glass touch panel available in white or black. This panel can even link up with home automation systems including Google Home, Alexa & Apple Home Kit.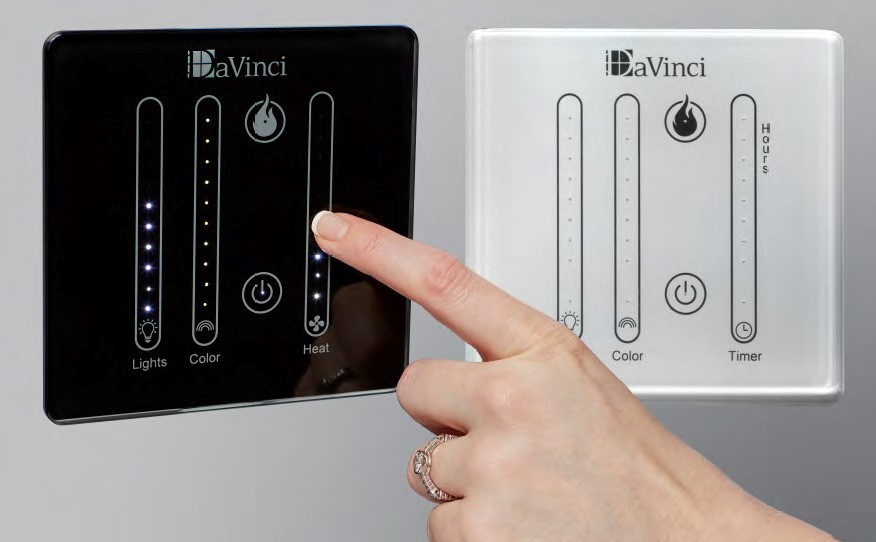 SIZES AVAILABLE
Available by the foot, the DaVinci fireplace range is available in widths from 610mm to 6.4 metres, with more sizes available in the future.
All seven DaVinci models feature the choice of six different glass heights, which range from a sleek 305mm tall up to a massive 1473mm tall.
To learn more about DaVinci Custom Fireplaces visit our website, or view the Product Brochure here.
DAVINCI
Fire. Art. Passion.
Read Also:
Related Article
SEE ALL ARTICLES