22 August 2020
Popular Lopi's freestanding wood heaters and stove models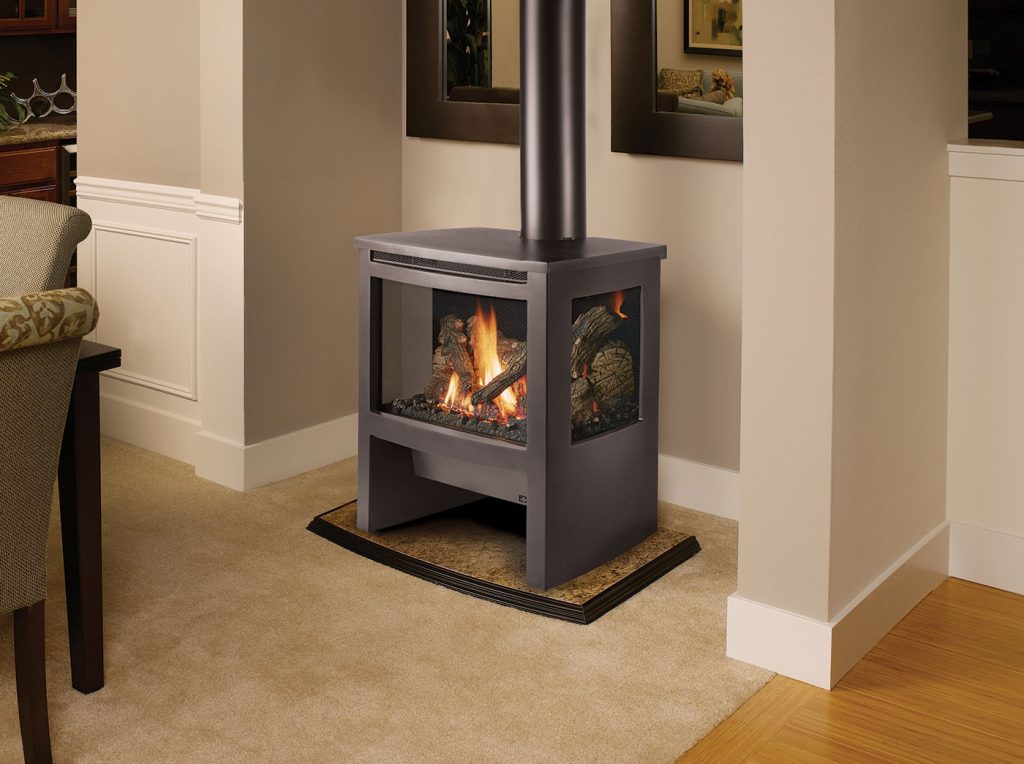 Lopi has released the Republic wood heater range in two mid-priced economy levels. Perfect for the first-time wood heater buyer, packed with all the quality and performance you can expect from Lopi, without compromising or cutting corners when it comes to function and construction. This range is affordable, looks great and heats perfectly. The Republic 1250 has been designed to heat smaller homes, or it can be used to heat specific rooms or areas. Features include fully lined brick firebox, large radiant heat transfer surfaces, heavy duty steel construction and the option of either steel legs or pedestal.
This wood stove has the classic Lopi style with a convection surface for warming and a radiant surface for cooking. While it's brick lined firebox is larger than most small stoves, it still packs a punch. To heat the room the 1750 uses a top and rear convection chamber to circulate warm air around your home, this gives you more heat than a radiant-only wood stove. Perfect for mid-sized home or for heating specific rooms or areas in larger homes. Options include – choice of steel legs or pedestal, outside air kit, or convection fan.
It might be small, but it has an amazing heating capacity, using a five-sided convection chamber to distribute heat evenly. Cool room air is drawn into the firebox, heated and then returned to the room, without using a blower. The Answer wood heater has a 0.5 cubic meter firebox which is larger than other small stoves giving you longer burn time with less reloading. For its size, it's an extremely powerful heater. Options include – convection fan, etched glass, outside air kit, GreenStart, doors, legs and pedestals.
Is a mid-sized wood stove with curved lines that compliment any décor and a standard bypass damper to give you complete control over the flow of smoke inside, open the bypass, pull the ring located just above the door to draw smoke away from the door and up the chimney. Close the damper to allow smoke around the baffle to begin the second combustion process. You can manage your burn rate thanks to a single air control knob below the door of the stove. Options include – GreenStart, and an outside air kit.
Blending form and function with a classic step-top design with a radiant surface for cooking and convection surface for warming. A large clean burning fire with taller door opening and increased depth allowing you to load larger pieces of wood for longer burning times.
The largest stove made by Lopi, it has the largest firebox in the range and a single control to adjust airflow, the step-top design provides both warming and cooking features and an extra-large viewing area. Options available include – GreenStart, etched glass, outside air kit, doors, legs, convection fan and pedestal.
Read Also:
Related Article
SEE ALL ARTICLES