20 August 2020
LOPI INBUILT WOOD FIREPLACES
Wood-burning Inserts make it easy to convert an existing, out-dated fireplace into a stunning centrepiece. Dramatically increasing heating efficiency and often replacing a tired, smoky hole in the wall, Lopi's range of Inbuilt Wood Fireplaces can operate beautifully with your existing brick fireplace. Two models can also be inserted into a timber frame construction thanks to our Zero Clearance Box option.
4 SIZES TO CHOOSE FROM & MULTIPLE FINISHING OPTIONS
ANSWER 2020i
The Answer 2020 Inbuilt is a great size for small existing fireplaces. Its size belies its incredible heating capacity. The Answer Inbuilt uses a five-sided convection chamber to distribute heat evenly throughout your home. Cool room air is naturally drawn around the hot firebox, heated, and returned into the room without using a blower.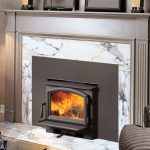 Heating Capacity: Up to 160sqm
Max Burn Time: Up to 8 Hours
Peak Efficiency: 82%
Average Efficiency: 72%
REPUBLIC 1750i
The Republic 1750 Inbuilt offers the classic Lopi look with a radiant surface for cooking. Unlike most other wood inserts this model projects onto the hearth exposing large parts of the firebox to provide radiant heat to the room.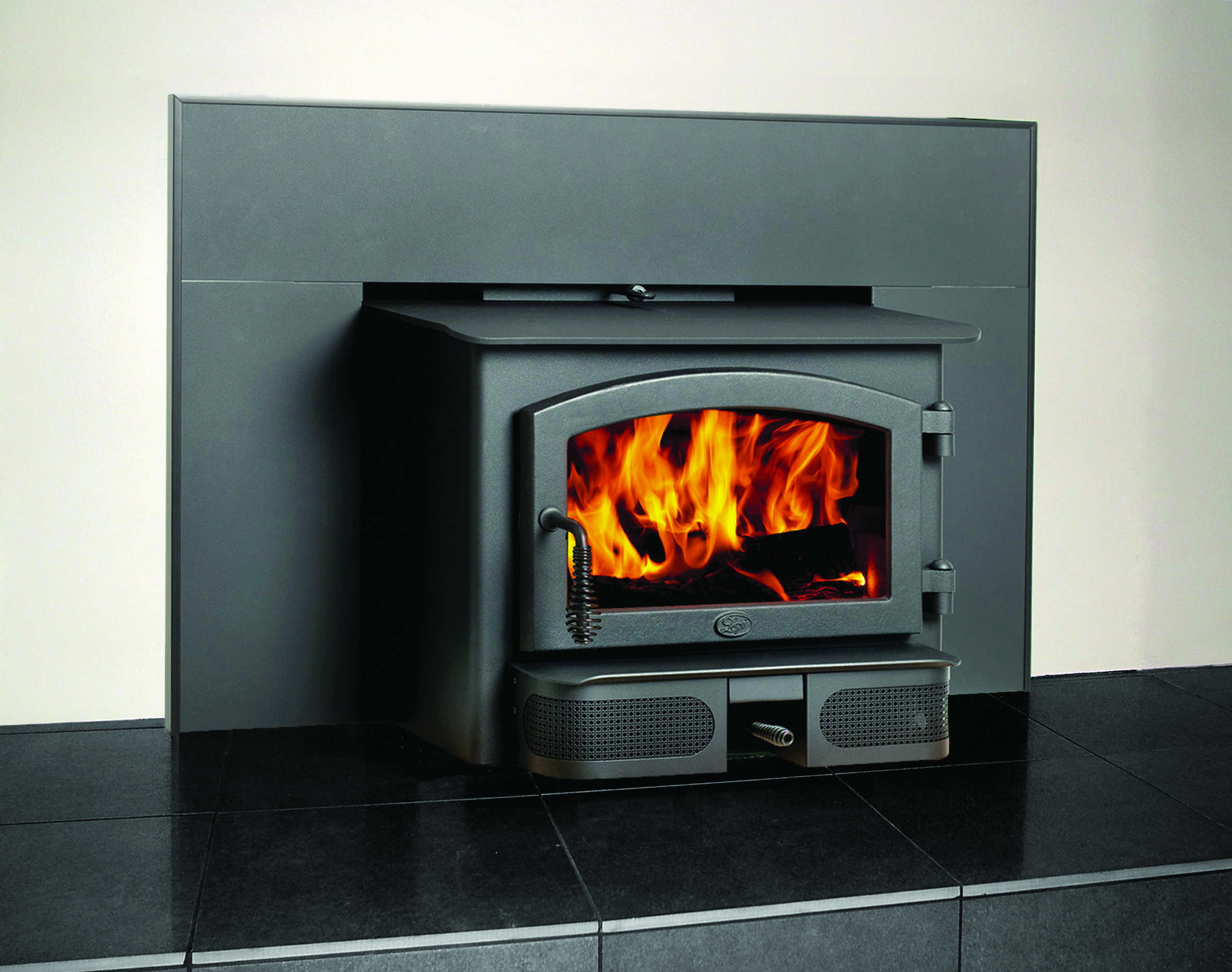 Heating Capacity: Up to 220sqm
Max Burn Time: Up to 10 Hours
Peak Efficiency: 65%
Average Efficiency: 62%
FLUSH WOOD MEDIUM
The Lopi Flush Wood Insert features emissions of only 1.5 g/ Kg making this insert one of the cleanest burning wood inserts on the market. This streamlined Lopi offers the option of four faces, all featured to the right and can be chosen to compliment your home's decor.
Heating Capacity: Up to 250sqm
Max Burn Time: Up to 10 Hours
Peak Efficiency: 69%
Average Efficiency: 65%
FLUSH WOOD LARGE HYBRID-FYRE
The Flush Wood Large Hybrid-Fyre fireplace insert features the exclusive clean burning Hybrid-Fyre Technology. The net result of this technology is a super clean burning insert, with emissions of just 0.9 grams. We are taking clean burning to an unmatched level and with a peak efficiency of 69%. This means more heat from less wood and greater savings on your heating cost!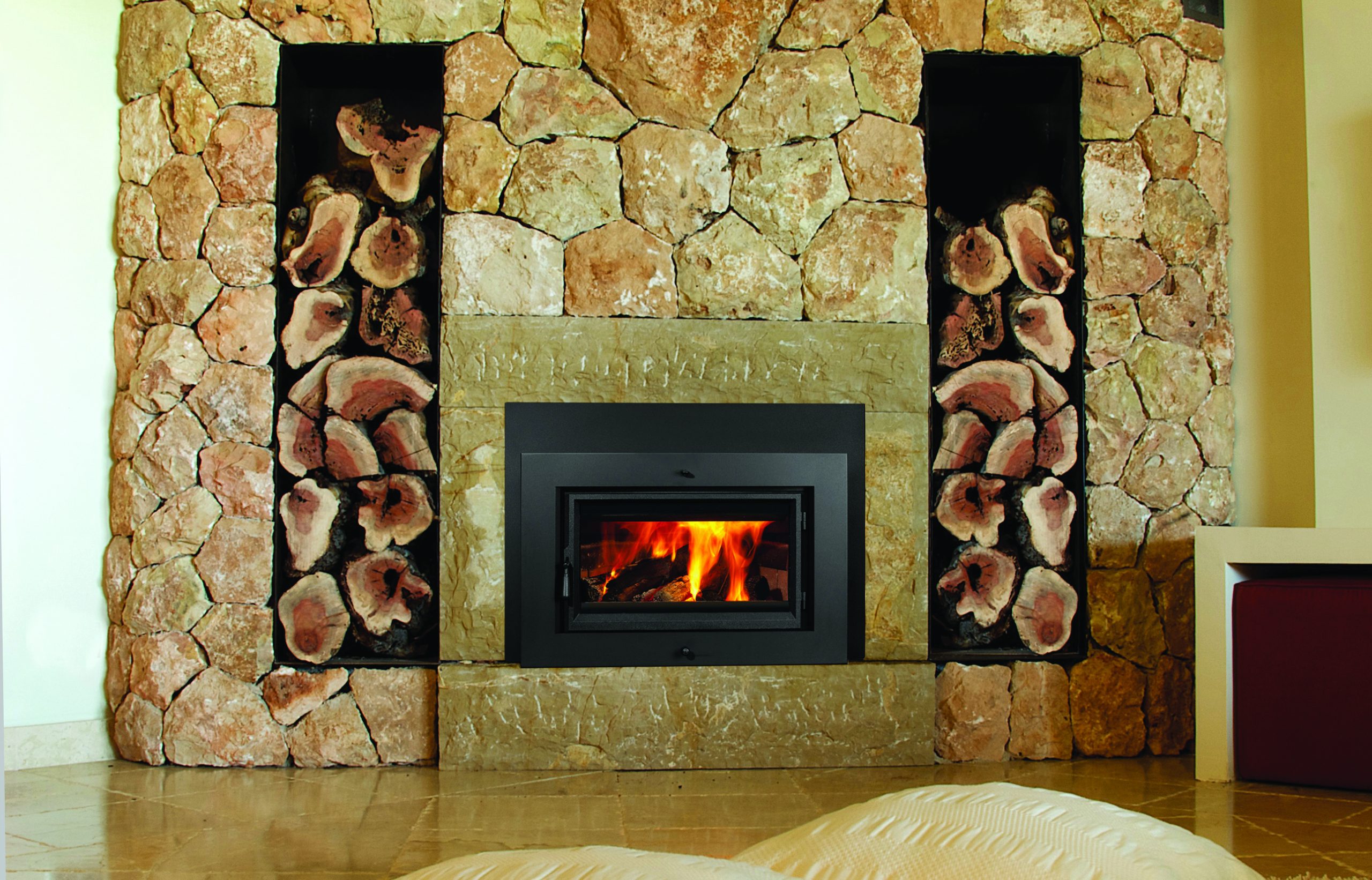 Heating Capacity: Up to 300sqm
Max Burn Time: Up to 10 Hours
Peak Efficiency: 69%
Average Efficiency: 67%
BUILD INTO A TIMBER FRAME CONSTRUCTION!
The Lopi Flush Wood Medium or Large Hybrid-Fyre™ can be built into a timber frame without the need for a brick chimney. Both of these models are available with the option of a zero-clearance box that provides the necessary protection to be finished with a timber frame. There are still clearances to abide by and a non-combustible hearth is required underneath the firebox and in front on the hearth.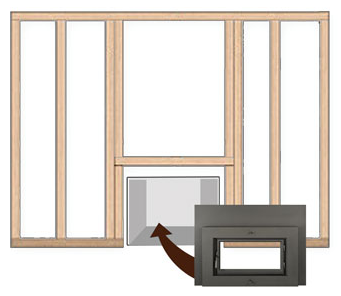 GREENSTART™ IGNITOR
With the option of our GreenStart feature which is available on both Flush Wood models, your Lopi wood heater starts with the simple push of a button. You can also use this ignitor when refreshing your fire following an overnight burn or when you are adding new wood. The door stays closed when you start a fire; this means no more slow or smoky starts. You can light your Lopi wood heater in 30 seconds!
To learn more about Lopi's Inbuilt Wood Fireplaces visit our website or view the following product brochure: Inbuilt Wood Fireplaces 2020-Wood-Brochure-WEB-LR-2
Read Also:
Related Article
SEE ALL ARTICLES