21 August 2020
LOPI'S 2021 RANGE OF AMERICAN-MADE FREESTANDING WOOD HEATERS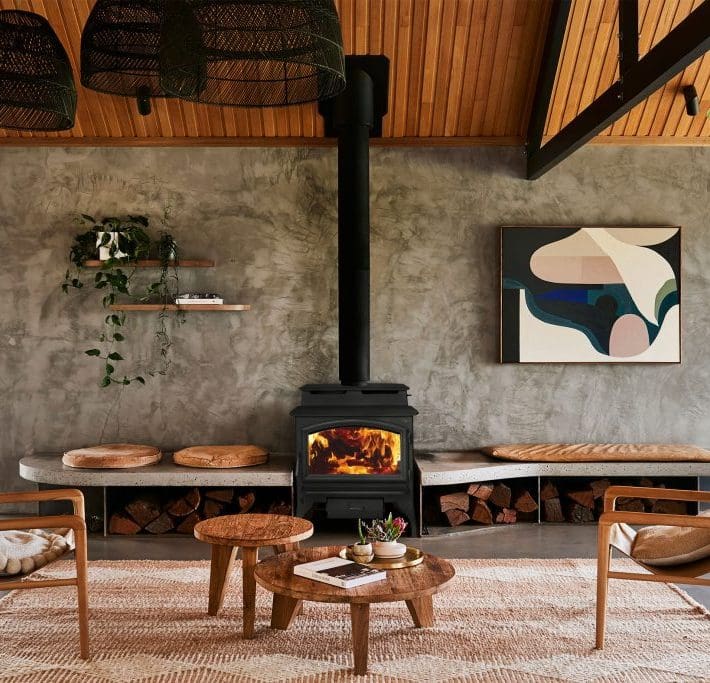 This year brings about the launch of Lopi's new and improved Freestanding Wood Heater range. More efficient, more features, even safer than before…welcome to a new era in wood-burning fireplaces: Answer 2020, Endeavor 2020 and Liberty 2020.
MADE IN THE USA
Lopi wood-burning fireplaces are high quality products manufactured in the USA and feature some of the latest fireplace technology in the heating industry.
Travis Industries is the manufacturer of Lopi products and are the largest, privately-owned wood, pellet and gas stove, insert and fireplace company in America. All products are manufactured at the companies 'House of Fire' (located in Mukilteo, Washington) which employs up to 600 staff.
NEXGEN FYRE
Both the Endeavor 2020 and Liberty 2020 feature our advanced NexGen-Fyre™ technology. With NexGen-Fyre™, primary and secondary combustion are harnessed to create the ultimate blended combustion system that produces beautiful, balanced fires with up to 50% greater heat output, and longer burn times. We dare you to compare!
All Lopi NexGen-Fyre™ Wood Heaters are certified to the latest Australian standards.
GREEN START
The 2020 Wood Range offers the incredible GreenStart™ ignition system for the modern wood burner; just load your wood and push a button! We've completely eliminated slow, cracked open door start-ups and labouring over fickle newspaper.
2020 MODEL SPECS
The Answer 2020 is a beautiful small stove built with heavy-duty, high quality construction. This stove uses a five-sided convection chamber to distribute heat evenly throughout living spaces up to 180 square metres. The Answer 2020 has an elegant door design and huge viewing area, along with a 0.5 cubic metre firebox that can accommodate logs up to 45cm long. Learn More.
The Endeavor 2020 is a true 'best in class' stove because it combines form and function with an unbeatable heat transfer system. This stove is ideal for heating medium to large homes and is one of the cleanest burning mid-sized wood stoves available. The Endeavor 2020 features a 0.6 cubic metre firebox, along with an elegant door and large viewing area of over 1,000 square cm. In addition, the standard ash pan allows for simple clean up, while the bypass damper makes start-ups easy and prevents smoke-backs during reloading. Learn More.
The Liberty 2020 has a huge firebox and fire viewing area, allowing you to load wood up to 61cm long and fully appreciate the splendour of the fire. It also features a single control to adjust air flow, making it easy to achieve burn times up to 12 hours. The Liberty 2020's step-top design is enchanting yet functional, providing cooking and warming surfaces as well as radiant and convective heat. The optional rear mounted 400CFM fan will add a punch of convection heat for those that need it. Learn More.
For further technical details, please visit the Freestanding Wood Heaters page on our website, or view the Product Brochure here.
Read Also:
Related Article
SEE ALL ARTICLES