24 November 2021
WOOD HEATER PERFORMANCE WITH THE EASE OF GAS!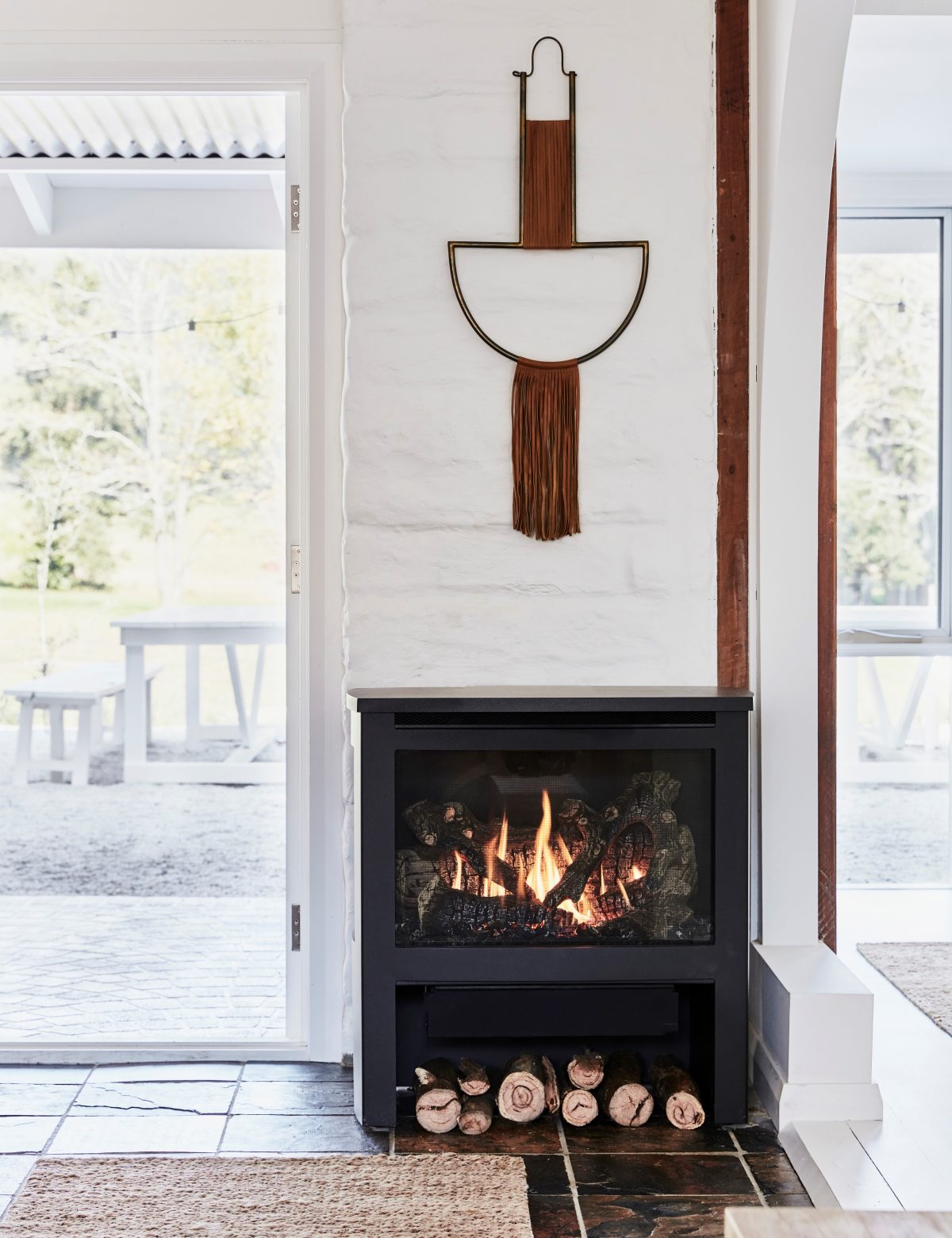 The contemporary looking Lopi Cypress GS2 freestanding gas fireplace is a standout feature in 'The Casa' – a newly renovated, Mediterranean-style guest house in the NSW Kangaroo Valley. Low maintenance and simple to use, the Cypress is able to mimic the look and feel of a freestanding wood stove, thanks to its award-winning burner technology.
THE CASA – KANGAROO VALLEY GUEST HOUSE
The design ethos of 'The Casa' is based around simplicity to echo the importance of pared back living. With a history as a renowned art gallery, 'The Casa' is an architect designed escape with sustainable eco-friendly properties, situated in a beautiful natural environment.
The overall style of 'The Casa' is inspired by the warmth and imperfect character of Mediterranean farmhouses. With a palette that is nature-inspired, the materiality is earthy with organic shapes, raw textures and contemporary touches.
TRUE FREESTANDING SMALL WOOD HEATER REPLACEMENT
The combination of the Ember-Fyre burner, high-definition log set and beautiful dancing flame allows the Cypress to achieve a true likeness to that of a wood-burning stove…with the added upside of never needing to source and store wood again!
Similar to a modern wood stove, the Cypress provides warmth in two ways – radiant and convection heat. Radiant heat comes off the stove in straight lines – think of warming your back around a campfire. Convection heat works like a forced-air furnace, with super-heated air delivered not just into the room but throughout the house through natural convection.
Unlike a wood stove, the Cypress can be controlled from the palm of your hand. With the GreenSmart® 2 remote control, you can set the temperature and thermostat mode, or adjust the height of the flame, as well as the accent lights and six different fan speeds.
SAME FIREPLACE, DIFFERENT LOOK
Identical on the inside, the Lopi Greenfield offers the option of a completely different cosmetic look than that of the sleek and modern Cypress.
The cast iron Greenfield boasts a more traditional fireplace design, combining clean lines, graceful proportionality, and old-fashion cast iron appeal. This stove becomes a beautiful piece of furniture in the home, as well as a true heat source.
The three-sided glass design of these two models allows you to view the incredible dancing flames from any angle in the room.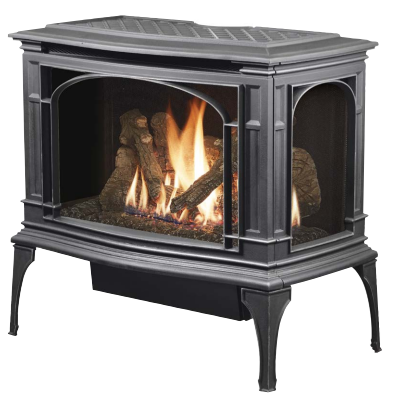 EASE OF INSTALLATION
Lopi freestanding gas fireplaces require no surrounding enclosure to be built around them. This significantly reduces the complexity of installation while increasing the positioning options and lowering set-up costs.
The versatile venting options mean that both the Cypress and Greenfield can have flue running off the top of the unit or directly off the rear (as seen in the image below).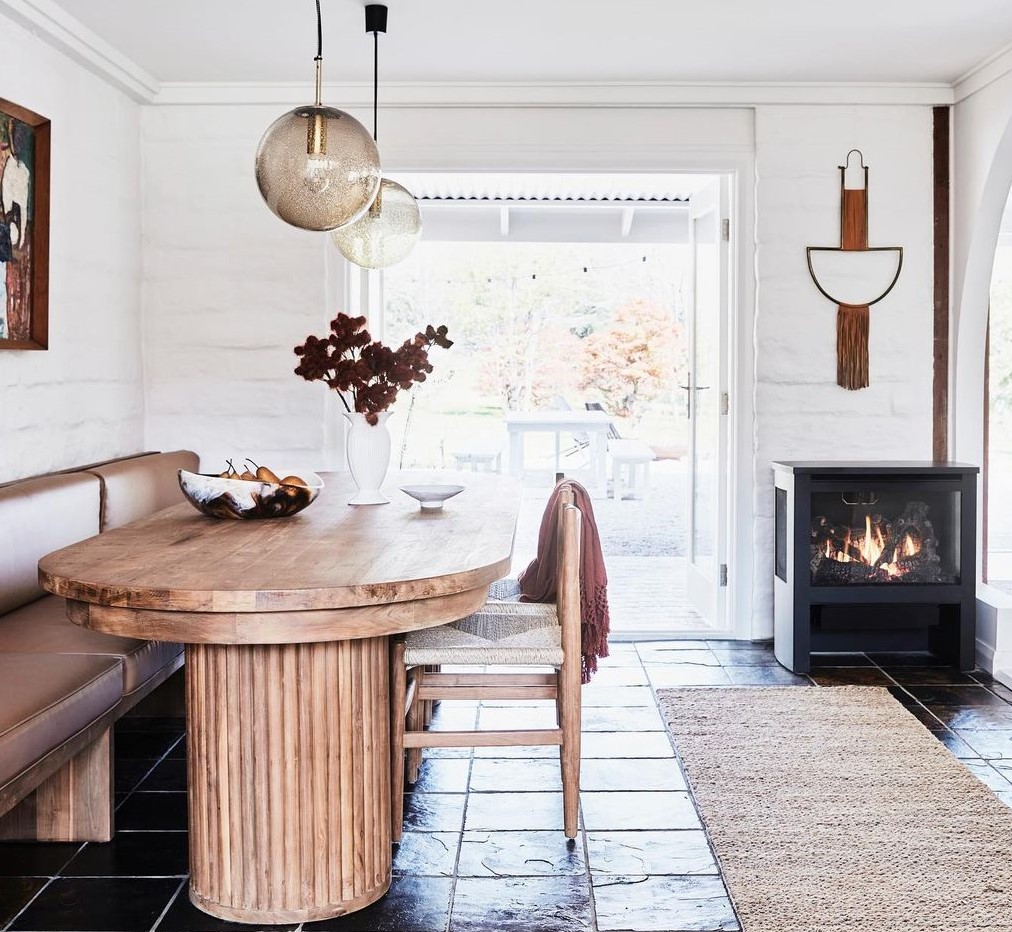 PRODUCT SPECS
To learn more about Lopi Freestanding Gas Fireplaces visit our website, or view the Product Brochure here
Related Article
SEE ALL ARTICLES