5 April 2023
The Lopi 864CF 40K – Mallorca Style!
Proudly featured, the Lopi 864 Clean Face 40K gas fireplace that's cleverly incorporated into this stylish 'Modern Mallorca' Spanish styled home by Three Birds Renovations.
This tired Eighties home was completely transformed by the amazing team at Three Birds Renovations. The home is located in Mosman on Sydney's Lower North Shore, the Mediterranean designed home was practically re-built inside and out in a remarkable design statement.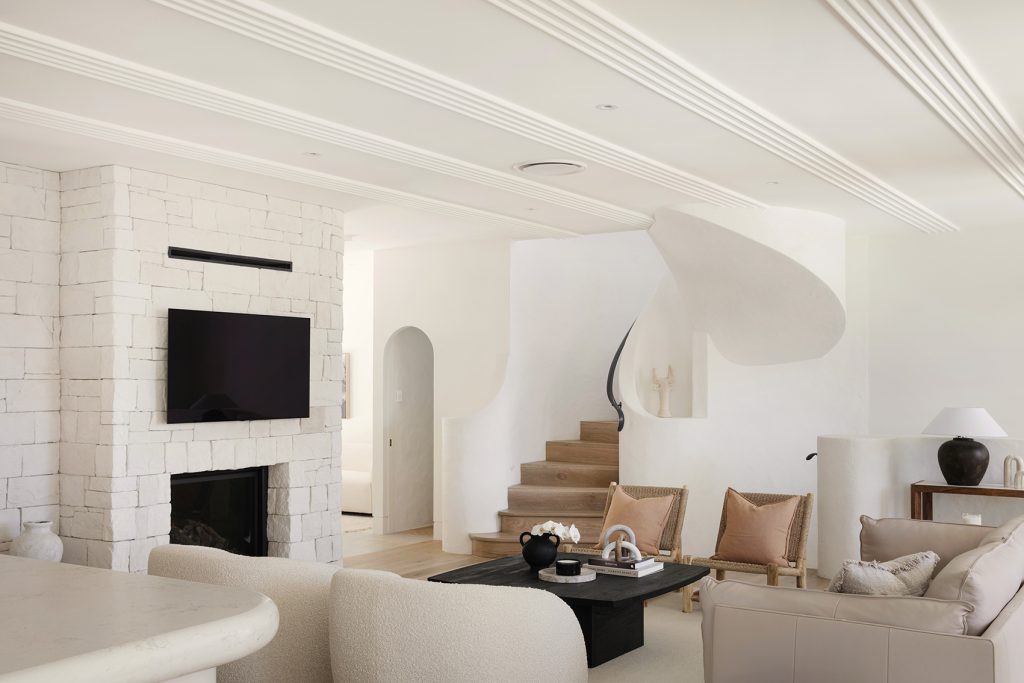 The installation of this fireplace in the main living area features the popular Lopi 864CF 40K GS2. The fireplace is clad in an beautiful Veneer Stone – Dry Stacked Stone in Limestone colour. The 864CF 40K heats up to 185sqm and features an extra-large viewing window with tall hypnotising flames and high-definition detailed oak log-set.
This fireplace was also installed with the CoolSmart™ Wall kit option, this kit reduces the TV clearances so that it can be placed closer to the fireplace. CoolSmart™ allows the hot air to flow through the CoolSmart™ vent above so when the fireplace fans are switched off it naturally forces convection air through the vent without the need for a fan or even power.
The sharp blacks of the fireplace, TV and CoolSmart™ vent perfectly complement the rest of the room styling combining traditional Mediterranean with a modern Australian twist.
The traditional Clean Face fireplace range features four models; the 864CF 31K for slightly less heat and the 864CF 40K (below) for applications requiring higher heat output.
The 564 Clean Face models are slightly smaller but also available in a lower heat option with the 564CF 25K and high heat in the 564CF 35K.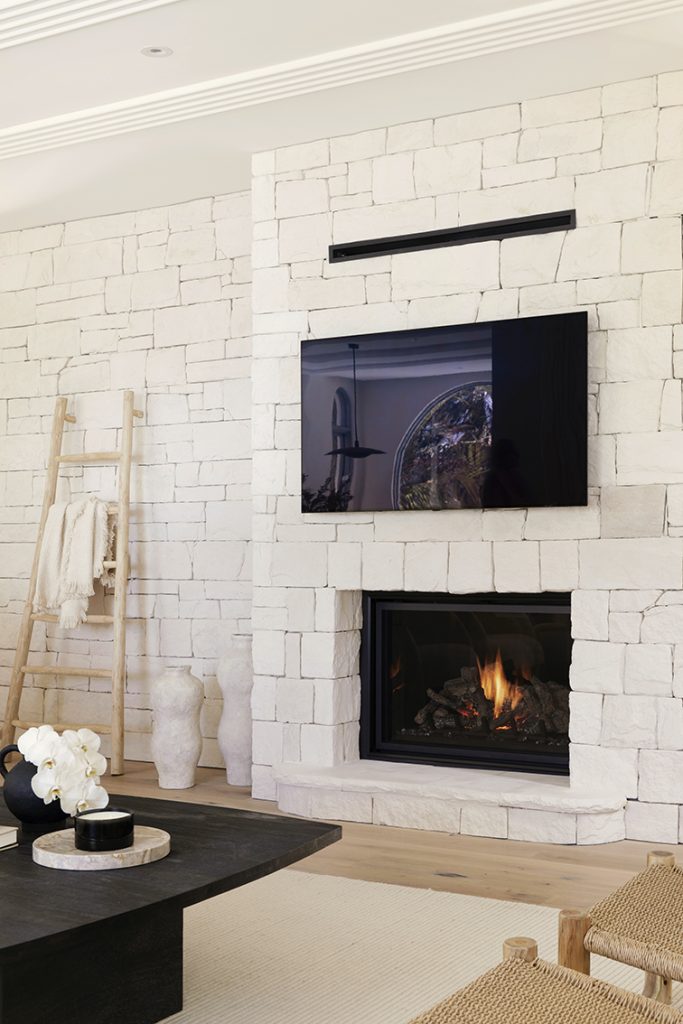 Many new homes and renovations are choosing the squarer format of the Lopi Traditional Gas Fireplace range. This trend back towards the traditional fireplace shape offers a great alternative to the linear fireplace models.
The streamlined look of this fireplace range minimises the need for extra metal surrounds and provides a focus on the tall dancing flames and large glass viewing area all operated from a single remote.
---
For more information on our Lopi Traditional Gas Fireplace collection, get in touch with us on 1800 064 234 or contact us here. To learn more about our Premium Linear Gas Fireplaces, please visit our website or view our Traditional Gas Fireplace Brochure
Related Article
SEE ALL ARTICLES