21 August 2020
LOPI MID-SIZE WOOD HEATERS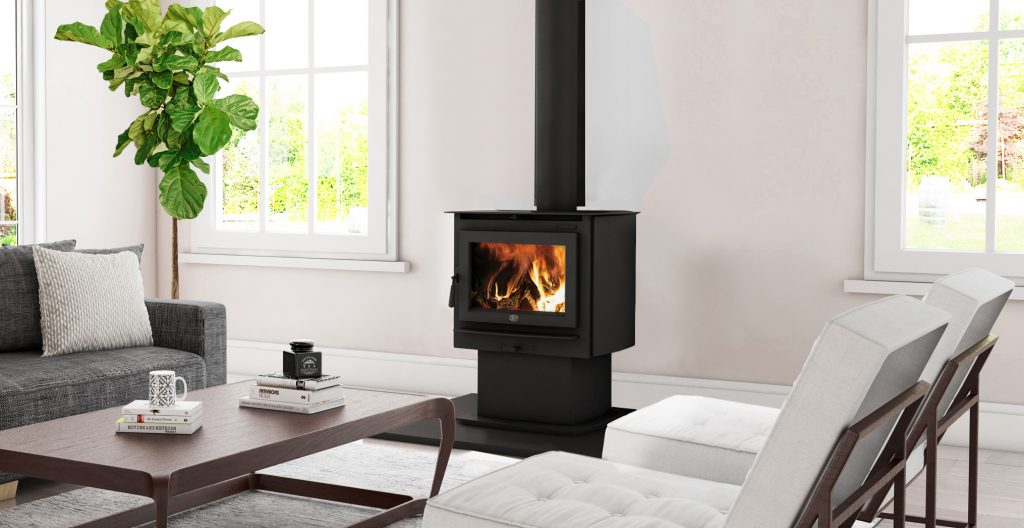 Lopi's mid-size wood heaters provide both radiant and convection heat, with blowers as standard on some models and optional on others. Lopi wood heaters are the most durable fireplaces on the market, thanks to their unibody construction, with every fireplace offering long overnight burn times and clean burning technology.
Most mid-size models in the Lopi wood heater range have by-pass dampeners to prevent smoke-backs when you are starting or reloading your fire, making for a quicker start-up. Most models also feature the optional patented GreenStart™ ignition system, which forces hot air into the firebox and directly onto the wood to allow for a faster, smoke-free start-up.
WHY CHOOSE A FREESTANDING WOOD HEATER?
Freestanding wood heaters are coveted items in our homes; they are decorative, unique and practically bring a warmth that drives the cold away. As its name implies, a freestanding wood heater is free standing – it does not need to be built into a wall, making them more affordable than inbuilt models.
Lopi freestanding wood fireplaces and stoves are the perfect choice for the family who are sick and tired of rising gas and electricity bills. Lopi heaters give you a penetrating heat that warms every room in your home for a fraction of the cost of gas or electric heaters.
Stuck without power? That's not a problem. Lopi wood heaters provide reliable heat even with a power outage as they don't need blowers to operate, this means you'll be warm, and cosy no matter what's happening outside. Some models even have cooking surfaces, allowing you to warm water, heat soup or even cook breakfast.
There are four models available in the mid-size range; Lopi Rockport, Lopi Endeavor 2020, Lopi Republic 1750, Lopi Evergreen.
PRODUCT FOCUS – REPUBLIC 1750 & EVERGREEN FEATURES
The Lopi Republic 1750 wood stove offers the classic Lopi look and quality at an entry level price point. There is a radiant surface for cooking and convection chamber for generating natural convection heat. This can be further enhanced by adding the option fan. The Republic 1750 uses a rear and top convection chamber to enhance warm air circulation throughout your home. This provides more even heat than you get with a radiant-only wood stove. The Republic 1750 is ideal for mid-sized homes and for heating specific areas of larger home.
Made in the USA
Industry leading steel thickness
Lined with commercial grade fire bricks
Pre-heated air wash
Cooktop
Natural Convection
Radiant Heat
Long overnight burn times
Heating up to 220sqm
Low emissions – 1.2g/kg
High efficiency – up to 67%
Available on pedestal or legs
Optional Fan
From Only $2,850
republic1750__legs-crop
The mid-sized Lopi Evergreen 2020 wood stove with its gentle curved lines and large viewing area complements any home's decor while artfully presenting a heavy gauge steel unibody construction and a cast iron door. The result is an exquisite and reliable heating source that will heat your home for decades to come.
The burn rate, ranging from a mellow overnight burn to a large rolling fire, is effortlessly managed by a single air control found below the stove's door. The large output rear mounted 400cfm fan can be utilised to add a substantial amount of convection heat. The included fan is fully variable in speed and can be switched of when not required. This premium Lopi wood heater also has the option of adding the GreenStart ignitor so that you can light or re-start your fire at the touch of a button!
Made in the USA
Huge ashpan
Large viewing area
Cooktop
By-pass for easy start & smokless re-load
Lined with commercial grade fire bricks
Pre-heated air wash
Long overnight burn times
Heating up to 250sqm
Low emissions – 1.5g/kg
High efficiency – up to 67%
Powerful rear fan
Optional Greenstart™
From $4,399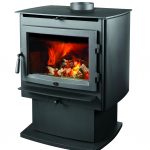 For further details about Lopi's mid-size wood heaters, please visit the Freestanding Wood Heaters page on our website, or view the Product Brochure click here.
Read Also:
Related Article
SEE ALL ARTICLES